SHOCK price: Bucharest - Milan Bergamo from 248 lei with Blue Air
We start April with a shock offer and it's not a scam. On the Blue Air website I found a great deal for Milan in May. Bucharest - Milan Bergamo - Bucharest from 248 lei.
Our simulation was done for the period May 5 - May 15. We found the flight to 89.99 lei, and the return to 66.99 lei, plus airport taxes and bank transfer fee. If you pay personally at the bank's counter, the price will be calculated without bank transfer fee, but other fees may apply. It is not excluded that there will be a small processing fee at the end of the order. But even so, the price is very good.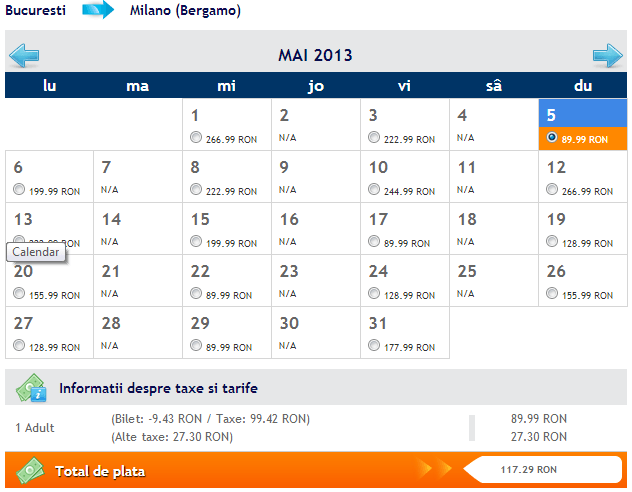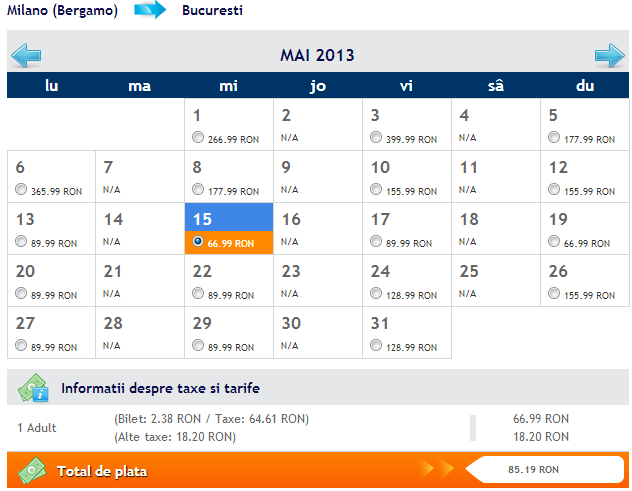 On 5 May, the Orthodox celebrate the Passover. So if you have close relatives in Italy, in the Milan area, you may want to hit a red egg with them. It's good to hurry, places are limited.
I should mention that at Blue Air you have free cabin baggage. It has the standard IATA dimensions 55 x 40 x 20 cm and can weigh up to 10Kg. The size of the luggage includes all its accessories (wheels, handles, outer pockets, etc.).
I mention that any other desire, regarding services and methods of payment, can bring additional costs or less.