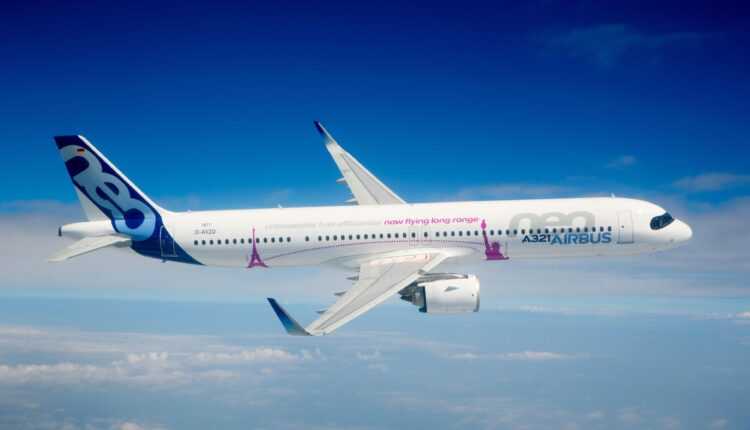 EASA and FAA certify long-range capability for Airbus A321neo (A321LR)
Good news continues to come for Airbus. EASA and FAA have certified long-range capability for Airbus A321neo (A321LR). The 2 global aircraft certification organizations recognize the long-courier performance of the new A321LR.
The Airbus A321LR (a version derived from A321neo) has been approved and certified by EASA and FAA for long-haul flights. In order to operate long-haul flights, Airbus A321LR will receive additional 3 tanks in the central area. Thus, the new A321LR aircraft was approved for flights up to 7400 kilometers with 206 passengers on board.
It was ETOP certified for 180 minutes. This means that the new A321LR can fly in an engine up to 180 minutes from the nearest airport. This certification authorizes it for transatlantic flights.
Long-range capacity for Airbus A321neo
A321LR certification includes: approval to mount up to 3 additional tanks on an A321neo + their new fuel management systems and lower structural fuselage fittings; approval of the "Airbus Cabin Flex" (ACF) option on the A321neo, which includes the modification of the exhaust doors and the maximum take-off mass of 97 tonnes. It should be noted that only A321neo with ACF can have a maximum take-off mass of 97 tons and up to 3 additional fuel tanks.
By 2020, all new Airbus A321neo aircraft will have "Airbus Cabin Flex" (ACF), but the installation of the 3 additional fuel tanks and certification for 97 tons maximum take-off mass will remain optional.
The airlines, which will be ordering the new A321neo, will indicate from the time of placing the orders if they want the extended fuel management system and the necessary fittings for mounting the additional tanks. In other words, airlines will choose between a classic A321neo or A321LR.
The new Airbus A321neo (LR) becomes very flexible in configuration. Airlines will be able to opt for cabin configuration, additional fuel system, MTN of 97 tonnes, all depending on the routes operated.
The new A321LR could operate long-haul flights such as: Paris, New York, Dubai - Beijing, Tokyo - Kuala Lumpur, Singapore - Sydney, Lisbon - Recife. In the testing process, Airbus operated the Seychelles - Toulouse flight with Airbus A321LR, nonstop flight of 11 hours.