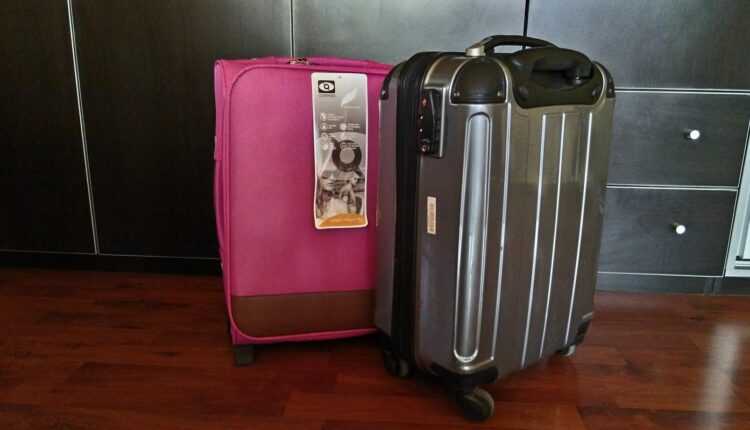 RYANAIR appeals to common sense when it comes to hand luggage
RYANAIR is one of the largest airlines worldwide, if we look at the size of the fleet and the number of passengers carried. It is also the largest low-cost carrier in Europe.
However, despite the low prices, RYANAIR offers the basic package the ability to carry free 2 hand luggage:
· 1 normal cabin luggage (55cm x 40cm x 20cm and 10kg by weight)
· 1 small luggage (handbag, laptop bag, airport shopping bag, etc.).
RYANAIR hand luggage
Compared to other low-cost carriers, the Irish operator is very good at this. At Blue Air you have the right to carry only one hand luggage with dimensions 55 cm x 40 cm x 20 cm and maximum weight of 10Kg. The dimensions of the luggage include all its accessories (wheels, handles, outer pockets, etc.).
At Wizz Air the situation is more complicated. In the price of the standard ticket and the cheapest one comes a single small carry-on bag, not to exceed the size of 42 x 32 x 25 cm (a smaller backpack / larger purse / more generous laptop bag). If you opt for a larger hand luggage, it is charged, but at the same time you are no longer entitled to small hand luggage.
In our case, when it comes to city breaks / business trips, we choose according to the price, but we also take into account the necessary luggage. We make calculations and choose the right operator for the chosen destination.
But sometimes it's not good to be so permissive. You risk waking up that some will take full advantage and violate their rules knowingly.
On some RYANAIR flights, we encountered situations where passengers went beyond normal baggage limits and presented themselves with 2 normal cabin baggage or even above the permitted dimensions.
In addition to the boarding gate (obviously the passengers do not want to pay extra), there were situations in which the aircraft took off late. Any deviation from normality leads to delays in operation.
In order to avoid such situations, which inevitably lead to flight delays, RYANAIR calls on passengers to abide by these rules to avoid delays in full summer season. Both carry-on luggage must fit within the gauge at the boarding gate, and any oversized cabin luggage will be refused, or, where possible, transferred to the aircraft hold in exchange for paying a fee of 50 £ / 50 €.
I admire RYANAIR's policy regarding hand luggage, but there are also annoyances when some of them arrive at the hold. The reason is simple. 737-800 RYANAIR aircraft are configured on board with 90 seats for normal hand luggage (55 x 40 x 20 cm). In the case of flights with over 90% loading, when most come with normal hand luggage, many of them end up being transported, free of charge, to the luggage hold.
Priority boarding
Customers who have purchased "Priority Boarding" have the guarantee that they will be able to take their luggage to the cabin, as they will be the first to board. Priority boarding can be added to a reservation from only 5 €. Customers traveling for short trips from 2-4 days and who want to make sure their cabin baggage will not go to the dock, are advised to purchase Priority Boarding.
Customers traveling for longer periods of time who wish to carry luggage larger than 10kg are advised to select checked luggage and check their luggage on hold.
Kenny Jacobs, Ryanair, said:

"Customers can carry on board a normal cabin baggage and a smaller one, and the tolerance of the second baggage was one of the very popular improvements of the" Always Getting Better "program. However, I have noticed that some clients carry larger bags in the cabin than the premises, which leads to delays, but also the danger that our policy will be revised if this practice continues.

As we enter the peak season, with many flights occupied at full capacity, we ask customers to make sure they will travel with less hand luggage, wherever possible. Our aircraft can only carry larger 90 of hand luggage, and our agents at the boarding gates will rigorously implement our luggage policy to prevent flight delays and to ensure a pleasant travel experience for all customers. Any customer who wants to carry larger luggage is asked to purchase their registered luggage. "
That being said, follow the rules imposed by airlines. If you do not know them, it is advisable to read them before booking a flight ticket. For any trip, take into account the price, but also the other unforeseen expenses (luggage, transport from the airport to the destination and return, catering on board, etc.).
NOT always the lowest price is advantageous. Respect those 10 rules for a quiet flight (they may be more, but we have identified them as main ones).