VIP lounge with pool at Punta Cana Airport (video)
From 2018, you can enjoy the pool at Punta Cana Airport. Airports are not just waiting rooms, but small towns with a special charm. Whether we are talking about small regional airports or the largest airports in the world, they are tourist destinations.
There are an impressive number of airports in the world that DaVinci himself would envy. From avant-garde architecture, with fine finishes, to luxury business lounges or VIP lounges, airports are true works of art.
Pool at Punta Cana Airport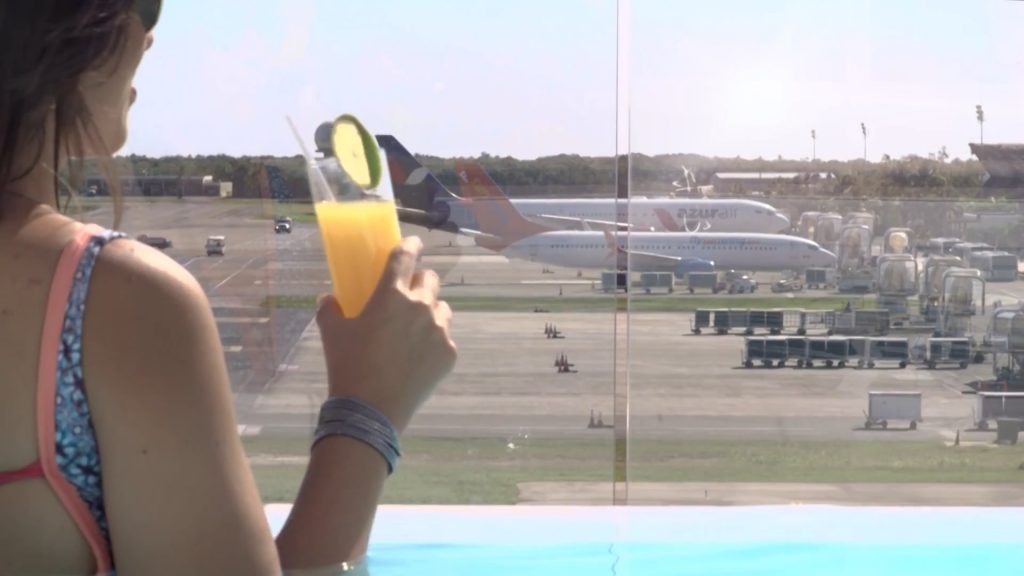 How about admiring airplanes in a pool? I always liked to go to the free areas of the airports where you can see the aircraft in flight and on the ground. But even more, I would love to get to Punta Cana International Airport where there is a VIP lounge with pool.
The VIP Lounge and pool are accessible to all passengers paying 50 dollars (15 dollars for children). Cocktails, bathrobes and access to showers are included in the price.
Have you tested the pool at Punta Cana International Airport?