You buy from eMAG, Fashion Days, elefant.ro, Libris.ro through our affiliate links and help finance the airlinestravel.ro site. It doesn't cost you anything extra, but it helps us to develop this project. Thank you!

Canceled or delayed flights? >>Claim compensation NOW<< for delayed or canceled flight and you can receive up to 600 € compensation!
A Boeing 737-700 Southwest Airlines crashed into LaGuardia
On July 22, 2013, at 17:45 (on July 23, at 1:15 - Romanian time), a Boeing 737-700 Southwest Airlines he hit the ground running at LaGuardia Airport in New York. From the first statements of the witnesses, but also from the official statements, it appears that the front landing gear was opened, but it gave in to the contact with the runway. This led to the derailment of the aircraft off runway 4 of the airport, in an area between the runways.
Thomas Bosco, director of LaGuardia Airport, said no problems were reported with the landing gear prior to the incident.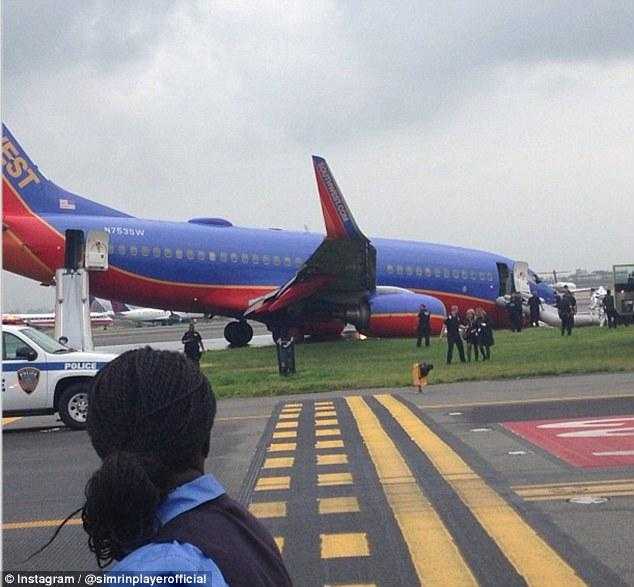 The plane operated the 345 flight on the Nashville, Tennessee-LaGuardia, New York route and had 150 persons (144 passengers (including a baby) and 6 crew members on board). All passengers were evacuated on the emergency slides. As a result of the incident, 10 people needed medical attention. The crew was transported to the hospital for investigations, as were 6 passengers. Several people suffered minor injuries and panic attacks.
Immediately after the incident, LaGuardia airport was completely closed for about two hours. Around 20: 00, a track was played to air traffic. Authorities hope that by Tuesday morning, July 23 July 2013, the airport will return to its normal schedule with both operational runways.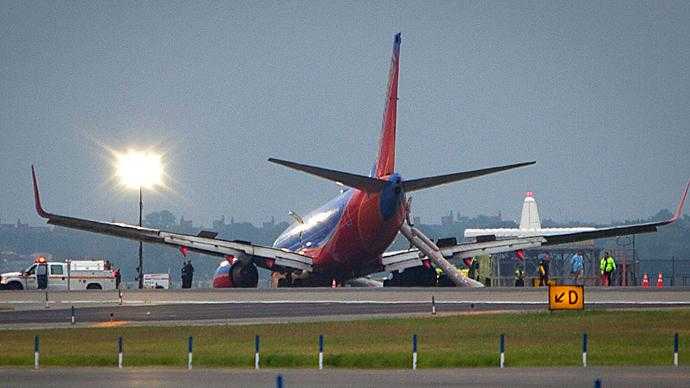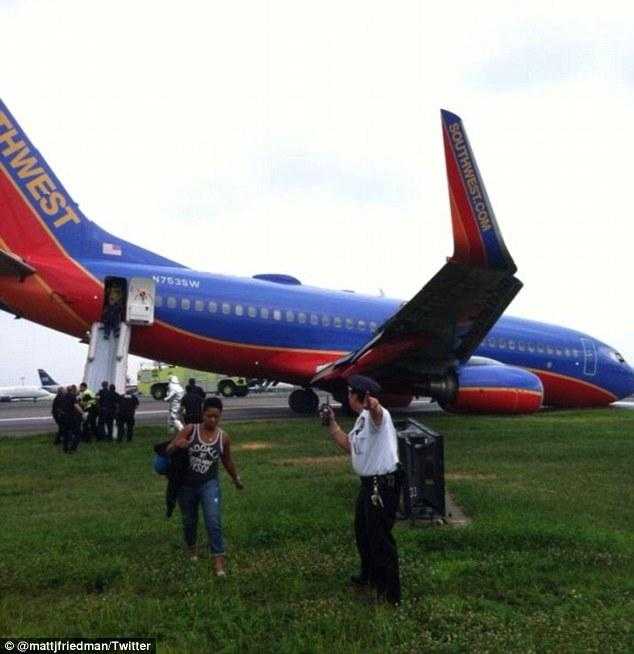 Boeing 737-700 Southwest Airlines has the registration number N753SW and is in the Southwest fleet of 21.10.1999. Airline spokesman Whitney Eichinger said the plane was inspected at 18 July 2013.
The FAA and NTSB are doing research to determine exactly how the incident occurred. Boeing and United Technologies will investigate the situation. This incident comes just 16 days after Asiana Airlines crash at San Francisco airport.
(source photo / video: dailymail.co.uk)
The news is being updated!