A new traffic record at Iasi Airport: 47.290 of passengers in February 2016
We continue the series of positive articles about Iasi airport. It recorded, for the second consecutive month, an increased flow of passengers. In February 2016, the number of those who transited the airport from Iasi increased by 13% compared to the previous month, reaching 47.290 by travelers. Two of them were us from the AirlinesTravel team :).
Read: In January 2016, the airport in Iasi was transited by 41.805 passengers
Although February is known as the month with the lowest traffic in aviation, of the whole year, here for IASI Airport it was the month with the highest traffic in the history of the airport, even higher than the one registered in peak months (July-August). of last year.
Compared to the same period of 2015, when 21.152 passengers chose the services of the Iasi airport, the traffic growth was more than double in the second month of this year, and compared to February of the year 2014, the numbers almost tripled. In the first 2 months of this year, 89.095 passengers passed through Iasi Airport, which represents an increase of 104 percent compared to the similar period of last year.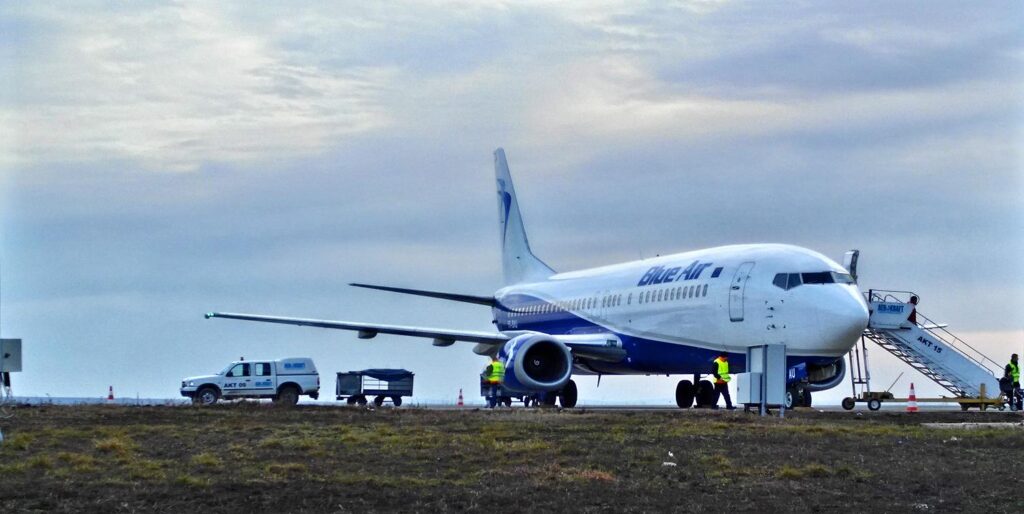 In conjunction with the implementation of the major project of modernizing the airport infrastructure, the market strategy brought an increase of traffic of 120% in three years, to 381.000 passengers in 2015. And, for the first time in its history, Iasi is now on the podium of regional airports in the country, after Cluj and Timisoara.
Read: New routes 2016 from / to IAŞI
For 2016, IAŞI Airport has big plans and estimates 850 000 of passengers. According to estimates, 2017 will be the year with over 1 million passengers in transit through the airport in Iasi. Everything is possible if we look at the development plan and according to the new routes already announced. Other destinations will certainly follow, not yet announced yet.
Blue Air
3 flights / day on the Bucharest - Iasi route with Blue Air, from 15 September to 2016
Blue Air: Iasi base - new routes operated during the 2016 summer schedule
Wizz Air
OFFICIAL: Wizz Air opens base in IAI, from July 1 2016
New Wizz Air routes departing from Iasi: Bologna (BLQ), Larnaca (LCA), Rome Ciampino (CIA), Tel Aviv (TLV), Catania (CTA)
TAROM
TAROM domestic flights for 2016: frequencies and destinations
Austrian Airlines
Austrian Airlines increases the number of flights on the Vienna - Iasi route, from the summer of 2016
Read: City break IAŞI - 10 reasons to go to IAŞI