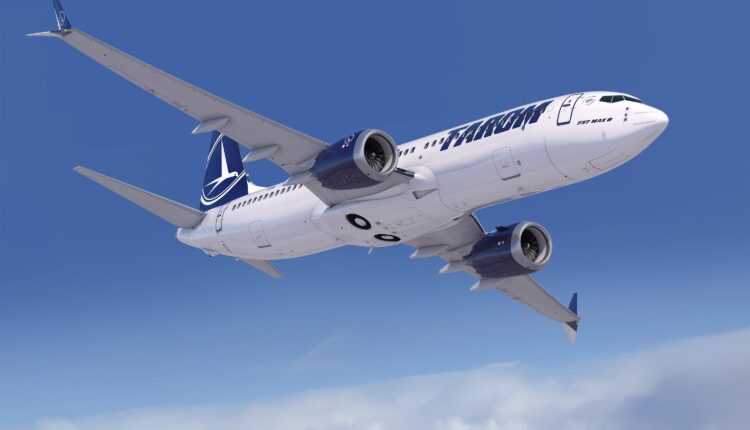 The Boeing 737 MAX 8 is not part of the TAROM fleet
Due to some newsmen in the press, TAROM was forced to come out with a press release announcing and clarifying that the Boeing 737 MAX does not exist in its fleet.
At this moment, there are no Romanian airlines with this type of aircraft in the fleet. In conclusion, EASA directive does not affect flights operated by TAROM and Blue Air.
Boeing 737 MAX 8 is not part of the TAROM fleet
TAROM National Company operates a fleet of 25 aircraft. There are Boeing 737-300, 737-700 and 737-800, Airbus A318 and ATR 42 / 72 aircraft. As can be seen, TAROM does not currently operate the Boeing 737 MAX 8.
TAROM company is constantly alert to official communications from the authorities and aircraft manufacturers. Maintains a constant dialogue with all parties involved in ensuring the safety of flights.
Therefore, TAROM emphasizes the following:
The EASA directive to suspend flights with Boeing 737 MAX-8 and 9 aircraft does not affect TAROM, as it does not operate such aircraft.
The aircraft ordered by TAROM, type 737 MAX 8, are scheduled to enter construction at the end of the year 2021. We do not want to speculate in any way on aircraft that do not yet exist.
TAROM is looking forward to the conclusions of the investigation into the tragedy in Ethiopia.
TAROM technical teams and crews guarantee the complete safety of the company's flights.
So it would be better not to speculate on something that does not exist. Certainly Boeing will find a solution to solve technical problems, and future 737 MAX aircraft will be safer. We know all too well that aviation has developed and become more secure from accident to accident.