Airbus A310 MedEvac - "intensive care unit" with wings
In the midst of the COVID-19 pandemic, Germany is helping Italy. The medical system in the "boot" is outdated. To date, there have been 92500 cases, of which over 10 people have lost their fight with the devil virus.
Germany has not escaped the new COVID-19. 56200 cases were reported, of which only 400 people died from the virus. If the figures are real, it means that the German medical system has managed to cope with the situation. In this context, Germany has offered to take over some of the serious cases registered in Italy.
Airbus A310 MedEvac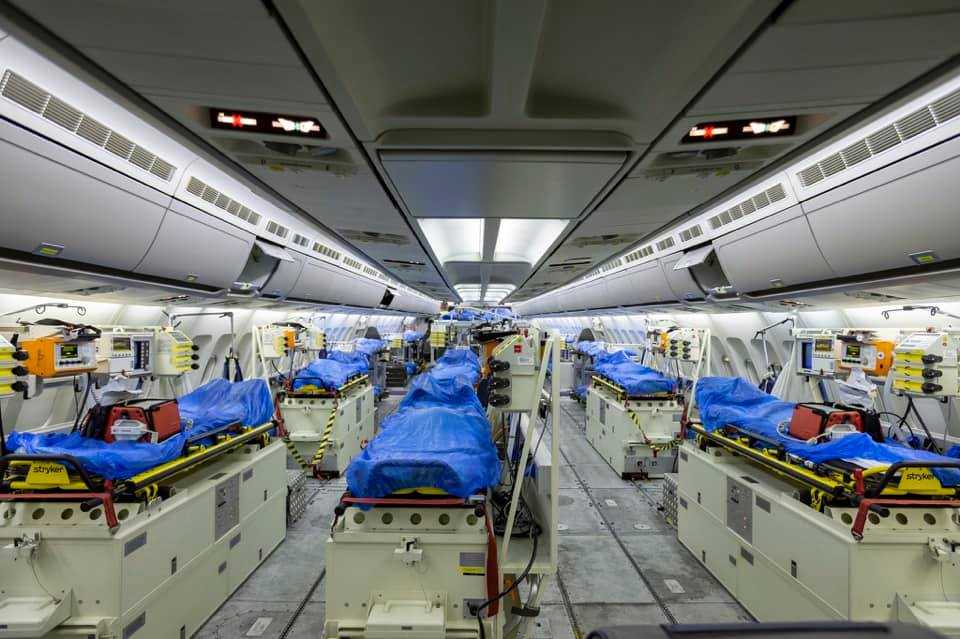 Today, the Airbus A310 MedEvac aircraft landed in Bergamo, the area of ​​the largest COVID-19 outbreak in Europe. He took over 6 complicated cases that he carried to Germany. Patients will be treated in hospitals in North Rhine-Westphalia.
The Airbus A310 MedEvac LUFTWAFFE represents an "intensive care unit" with wings. On board were the medical teams of the German Air Force (Luftwaffe).
The Airbus A310 MedEvac was built on one platform Airbus A310 Multi Role Tanker Transport (MRTT).
PHOTO: Germany in the EU