Airbus A320 Brussels Airlines in special livery - We fly you to the home of Tintin
During this day, Airbus and Brussels Airlines presented an A320 aircraft in a special livery. The new color scheme was inspired by the comic book with Tintin - "Red Rackham's treasure". The aircraft was named "Rackham" after one of Tintin's most popular adventures.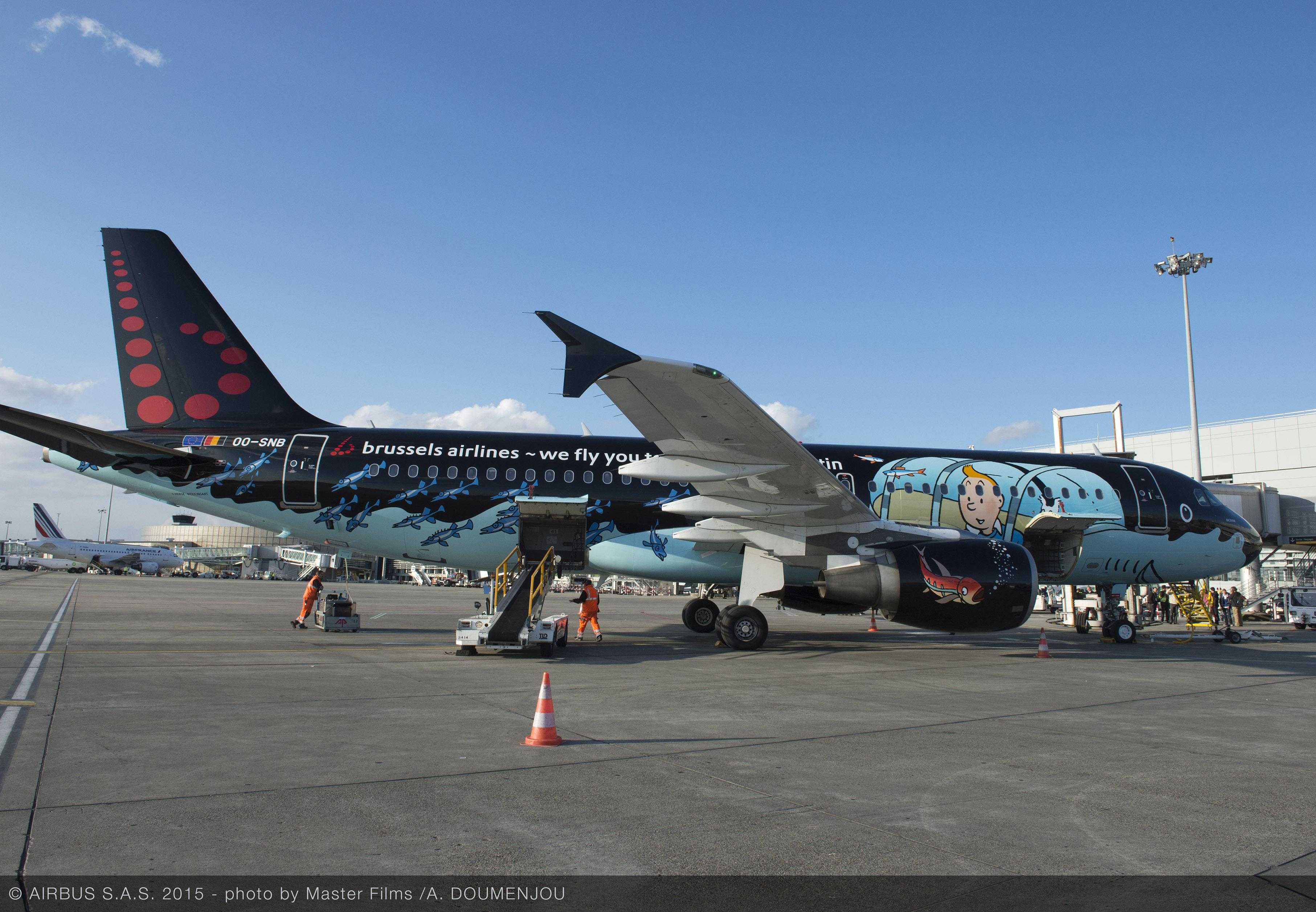 The livery depicts a large, black shark, very similar to the submarine invented by Professor Tournesol in the comic book. The painting process lasted 1500 hours, and the livery was created by artist Andre Eisele. The new special livery will be kept until 2019. Brussels Airlines becomes an ambassador for Belgian culture.
The Adventures of Tintin (Les Aventures de Tintin) were included in a series of classic comics by Belgian artist Georges Rémi (1907 – 1983), who created them under the pseudonym Hergé. The series is one of the most popular European cartoons of the 20th century, which has been translated into over 80 languages ​​and has had over 350 of millions of copies sold.
(Info: Airbus release)