Airbus A320neo IndiGo has opened India Aviation Airshow
On 16 March 2016, the first Airbus A320neo IndiGo opened the India Aviation Airshow, an event taking place in Hyderabad. The plane was presented to the officials of the Indian government, the directors of IndiGo and Airbus as well as the spectators present at the event.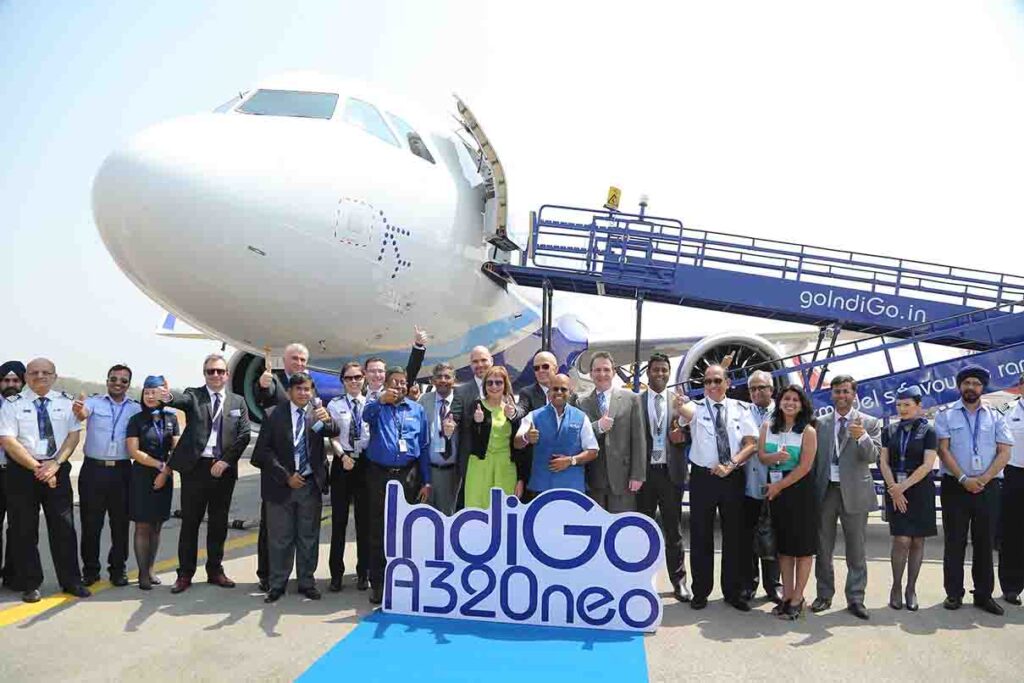 The plane was delivered on 11 March, after a direct flight from Toulouse to Delhi International Airport, which lasted 8 hours and 12 minutes.
IndiGo, India's largest airline in terms of passenger numbers, is the largest Airbus customer for A320neo with a total of 430 of aircraft ordered in 2011 and 2015.
The A320neo "New Engine Option" includes many innovations, including new generation engines and Sharklets for wings, together offering 15% fuel savings from day one and 20% by 2020. This is equivalent to a reduction of 5.000 tons of CO2 on the aircraft, per year. To date, Airbus has obtained orders for more than 4.500 A320neo aircraft.