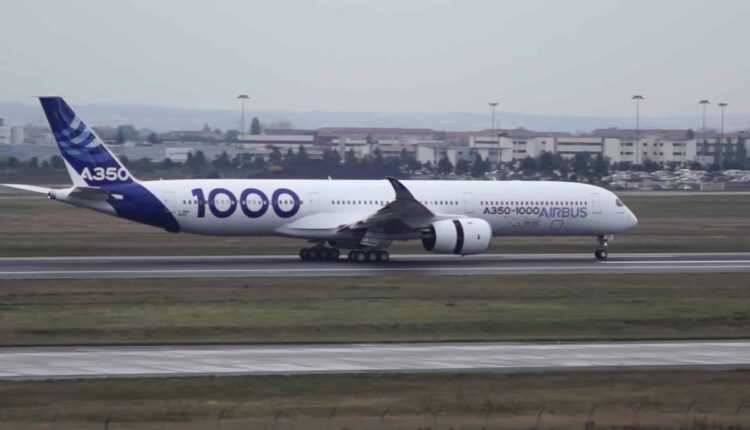 (VIDEO) Airbus A350-1000 (F-WMIL) successfully operated the first RTO (rejected takeoff)
First Airbus A350-1000 (F-WMIL) is preparing for the first flight. The aircraft engines were started for the first time at the end of October 2016. And this week he operated successfully RTO (rejected takeoff / aborted takeoff).
Airbus A350-1000 (F-WMIL)
In daily activity, there are situations when a pilot decides to cancel the take-off. The aircraft runs on the runway, accelerates, and a technical factor can lead to the take-off being canceled. In this case, it was a test, but a very important one for the certification of the aircraft.
Normally, the test "rejected takeoff"Is performed according to the worst possible conditions: fully worn brakes, the aircraft loaded at maximum take-off capacity and without the use of jet inverters. Under such conditions, small fires may occur on the braking systems of the wheels, but they are acceptable as long as the flames do not propagate on the plane in 5 minutes (an estimated time until the intervention crews arrive).