The first ATR 72-600 TAROM, registered YR-ATJ, has arrived. It's all about the benefits of this aircraft model!
Today, February 18, 2020, TAROM has received the first ATR 72-600 (YR-ATJ). It is part of an order of 9 ATR 72-600 aircraft, intended to replace the existing fleet of regional aircraft.
We remind you that TAROM purchased 9 ATR 72-600 aircraft in operational leasing for 10 years. And through a buy back program, TAROM will exchange current ATR aircraft (2 x 72-500 and 7 x 42-500).
The first ATR 72-600 TAROM arrived
There was a lot of effervescence around this ATR 72-600 and it is not to be condemned. A new plane arrived (0 km flying on commercial routes). At TAROM things happen, plans are completed. Hopefully, many more constructive plans and ideas for the airline's recovery will be implemented.
I have seen many words of praise for TAROM or the plane, but also many critics among the commentators. Whatever you do, you can't thank everyone. But let's talk a little about the benefits of this model.
About ATR aircraft
TAROM currently uses ATR aircraft on domestic and regional flights. Airplanes, models 42-500 and 72-500, have autonomous ranges between 950 km and 1200 km. They are ideal for domestic flights, from Bucharest to Iasi, Cluj, Sibiu, Timișoara, Suceava, Baia Mare, Satu Mare, Oradea. But also to Sofia, Chisinau, Belgrade or even Vienna.
The new 72-600 TAROM comes configured in a single class with 72 seats, arrangement 2-2 on 18 rows. With a little effort you can also make a business class :).
The propulsion of the new ATR 72-600 is provided by 2 turboprop engines, model Pratt & Whitney Canada PW127M. Fuel consumption is 1.49kg / km. In theory, fuel consumption is lower than in previous generations. This translates into lower cost in operation.
According to the technical specifications, it can have a flight range of approximately 1500 kilometers. We can already discuss the operation of longer flights. And it has a greater transport capacity than the current ATRs. However, they will also be used on internal and regional routes. From the beginning they can be more profitable because they can carry more.
ATR 72-600 more efficient than 42 / 72-500
There are major differences between 72-500 and 72-600 including in the cockpit. In the cabin of the new 72-600 there are several screens, while in the cockpit of the model 72-500 there are several dials. Pilots will appreciate the new generation of turboprop aircraft.
As for passenger comfort, it remains to be seen. In theory, the new 72-600 is more comfortable for travelers, with slim and comfortable seats. In practice, everything is subjective. We tested the old ATRs from TAROM and it felt good. We are looking forward to testing the new 72-600 ATRs as well. We will return with a comparison between the interiors of the two models: 2 / 42-72 vs. 500-72.
In my personal opinion, TAROM has taken an important step in modernizing the fleet. I appreciate the effort of taking on new planes. Clearly this effort will bring operational benefits, but also benefits among the services offered to passengers. It is important for TAROM to streamline the operational network, to use the new ATR 72-600 aircraft at full capacity.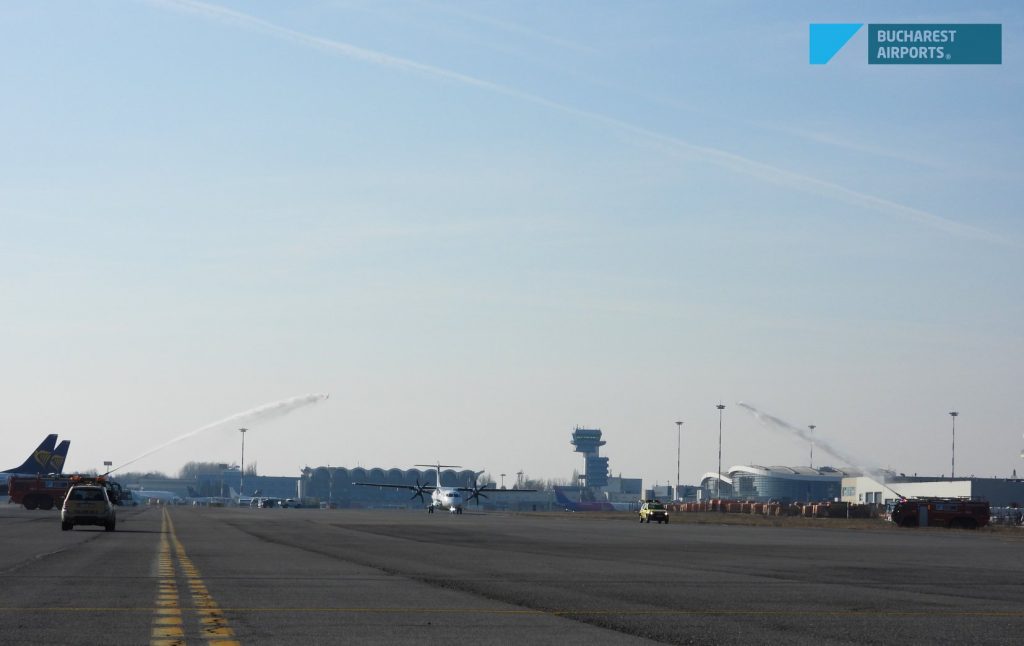 BONUS: ATR 72-600 TAROM (YR-ATJ) in new livery!