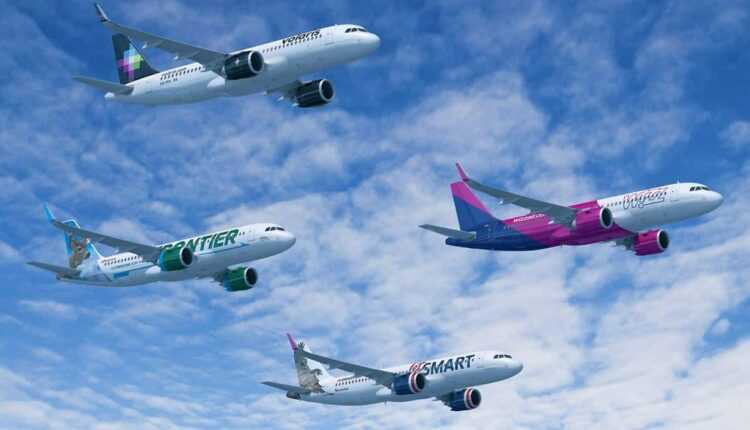 Airbus balance sheet at Dubai Airshow 2017: 510 commercial and military aircraft
Airbus announces balance sheet at Dubai Airshow 2017. Commercial aircraft, military aircraft and military helicopters were in high demand this week, with transactions and agreements for 510 aircraft being recorded.
Under the slogan "We make it fly", these orders and commitments meant 500 Airbus A320neo aircraft and two A330neo widebody aircraft (totaling $ 58,3 billion at list prices), plus five multi-purpose military aircraft. -roll EADS CASA C-295 and Airbus Helicopters H160 helicopters.
Airbus balance sheet at Dubai Airshow 2017
On the commercial side, the largest order came from Indigo Partners and counts 430 of A320neo family aircraft. These will be divided between the 4 low-cost airlines of the group: Wizz Air, Frontier Airlines, Volaris and JetSMART. Deliveries of these aircraft will be honored in the 2021-2026 range. The first planes will arrive in JetSMART and Frontier Airlines fleets.
Also, within the Dubai Airshow, an order for 45 of Airbus A320neo family aircraft was confirmed. Initially the agreement was concluded by CDB Aviation Lease Finance DAC at the Paris Air Show 2017 and includes 30 of A320neo and 15 x A321neo aircraft.
Also at the Dubai Airshow 2017, an agreement was signed with Golden Falcon Aviation, the aircraft supplier for Wataniya Airways, for the 25 A320neo family aircraft. Thus, Wataniya Airways will be able to upgrade its current fleet, which counts 2 A320ceo aircraft.
Another agreement was signed with Air Sénégal, which includes two A330neo aircraft. With the intention of launching operations in 2018, the new carrier will use the A330neo aircraft to develop its long and long distance transport network.