Emirates unveiled the new Real Madrid livery applied on an Airbus A380
On December 16, Emirates unveiled the new "Real Madrid" livery applied on an Airbus A380. It includes several top players in action, including Marcelo, Luka Modrić, Sergio Ramos, Gareth Bale and Karim Benzema.
The new livery debuted on Real Madrid's charter flight on the Madrid - Abu Dhabi route. These days he had the World Club Championship, which was obviously won by Real Madrid.
Airbus A380 Emirates "Real Madrid"
The new livery "Real Madrid" will be kept on the aircraft for 6 months. Real Madrid fans have a good chance of flying at its borough to Washington, Nice, Mauritius, London Gatwick and Sao Paulo.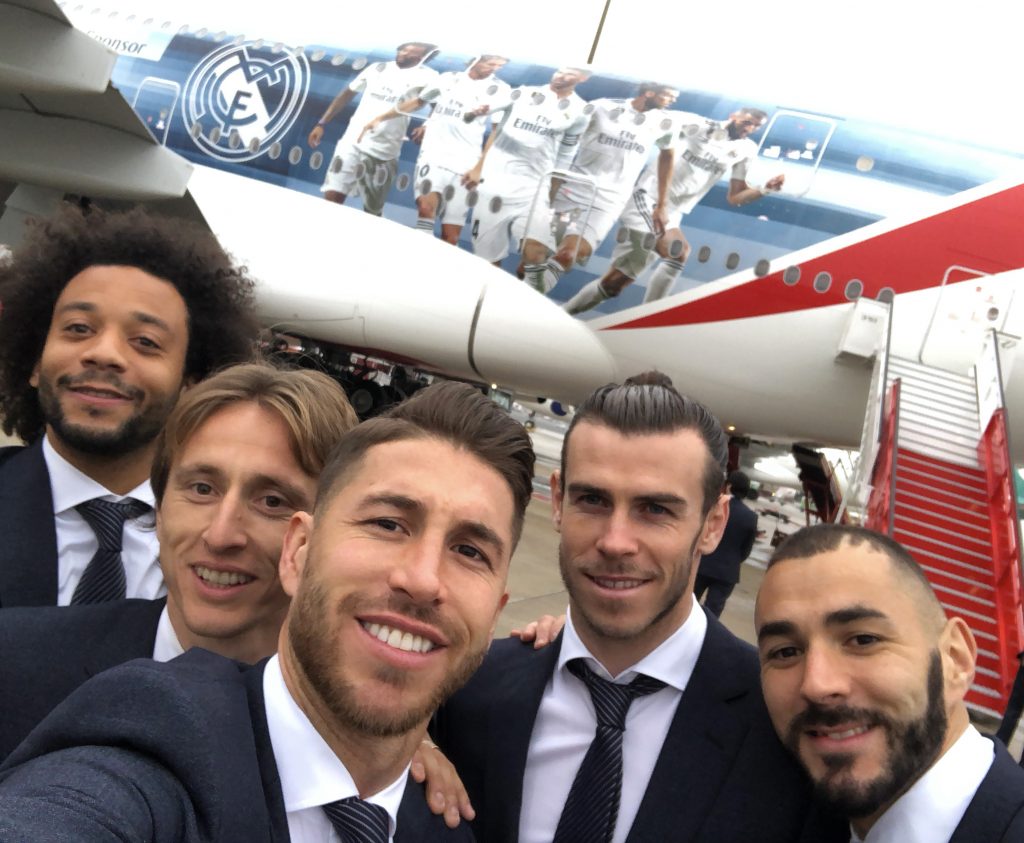 The Airbus A380 aircraft has the code A6-EUW. She is 1.6 years old, being one of the youngest in the Emirates fleet. Delivery to the Arab carrier was made in September 2018.
Airbus A380 Emirates aircraft propulsion is provided by 4 RR 900 Train Engines. The cabin is configured in 3 main classes: 14 First Class seats; 76 of seats at Premium Economy and 426 of seats at Economy.
From 2013, Emirates is the main sponsor of Real Madrid, the "Fly Emirates" logo being visible on the players' equipment. The first livery "Real Madrid" was applied on an A380 Emirates plane in 2015 and was a real success for the Arab carrier.