First flight A330neo - Good job, guys! (photo / video)
On October 19, Airbus wrote another tab in the aviation history book. The first A330neo successfully operated the first flight!
Aviation is a dynamic field. Hundreds of airlines operate thousands of aircraft daily and carry millions of passengers, all in complete safety.
The pressure on the operating cost is increasing, and the airlines transfer this pressure to the aircraft manufacturers. They need to take off aircraft as reliable, safe, efficient as possible, all at the lowest operating cost / seat.
First flight A330neo
Ready to power into the future! Relive the first flight of Airbus' newest aircraft: the #A330neo. #A330neoFF pic.twitter.com/BIfPWRsJL6

- Airbus (@Airbus) October 19, 2017
If at the safety, reliability, interior and comfort side things are relatively simple, at the cost optimization side things get complicated.
The Airbus A330neo is a new aircraft, which comes with the package with reliability, safety, increased comfort for passengers, all at lower operating costs.
Lower operating costs contributed substantially to the new Rolls-Royce Trent 7000 engines, the new wings with better aerodynamics, as well as the latest generation technologies taken from the Airbus A350 XWB.
On 19 October 2017, the first Airbus A330neo (MSN1795) operated the first flight! It came off the ground at 09: 57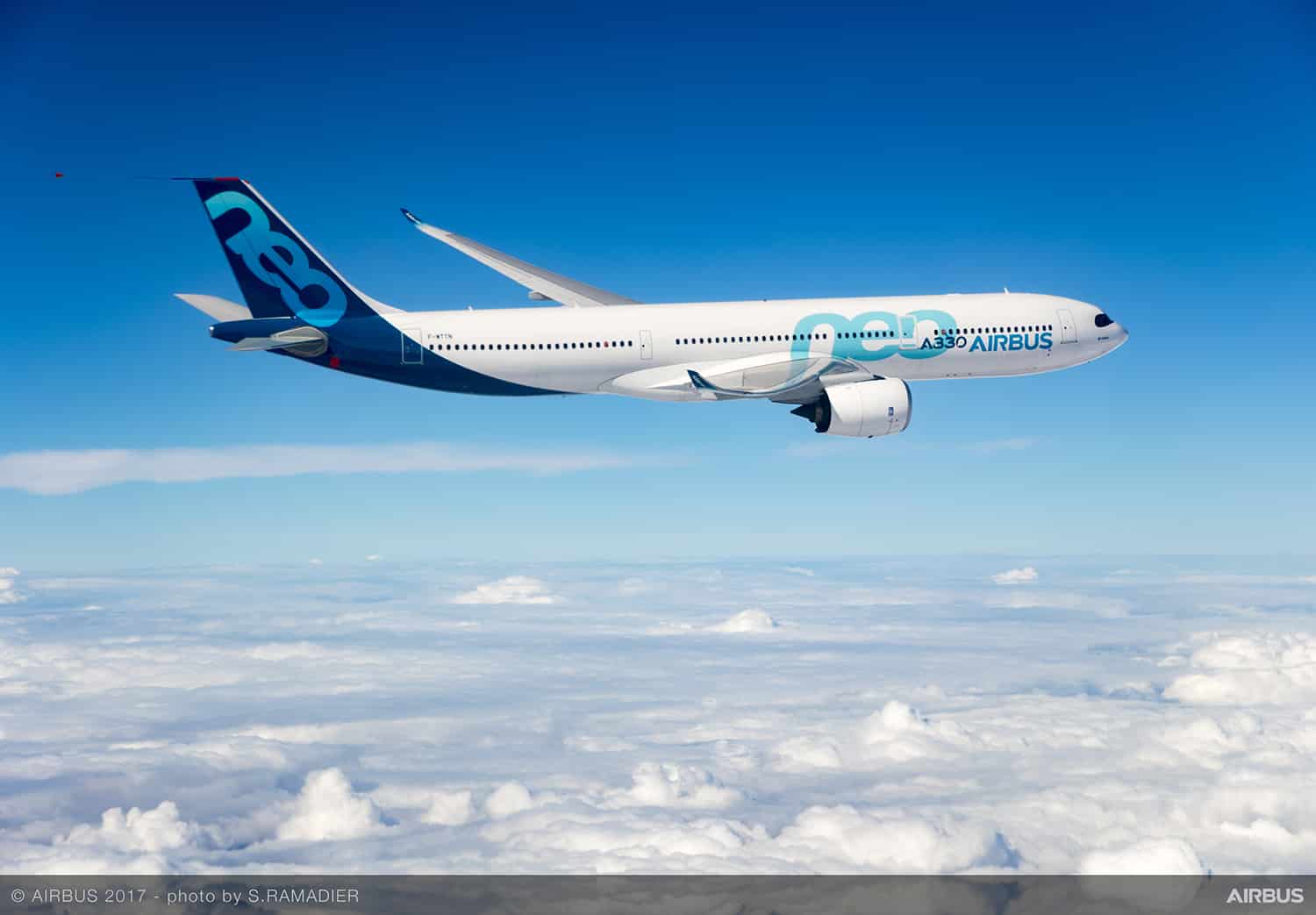 The flight took 4 hours and 13 minutes, during which time Airbus A330-900neo flew in southwestern France. This flight validated the work of the engineers involved in the development of the A330neo aircraft family.
The first A330-900neo will enter operational service until the middle of 2018. It will offer the lowest operating cost / seat to the class of 300 passenger aircraft, thus continuing the success of the A330-300 model.
The A330neo family of aircraft will include 2 models: A330-800neo the equivalent of the current A330-200 model; A330-900neo equivalent of the current A330-300 model.
Both models in the A330neo family will be powered by Rolls-Royce Trent 7000 engines. They will come equipped with the new technologies borrowed from A350 XWB, with the new "Airspace by Airbus" interiors.
If we take into account the families of Airbus A330neo and A350 XWB, we can say that the European aircraft manufacturer offers a wide range of aircraft with transport capacities between 257 of passengers and 366 of passengers.
To date, 12 customers have ordered 212 aircraft from the A330neo family! TAP Air Portugal will be the launch customer for the A330neo family of aircraft.