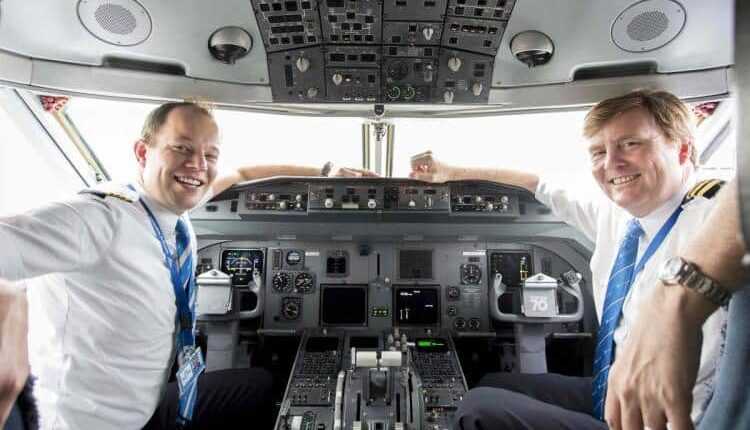 At the royal company, co-pilot with blue blood
For 21 years, King of the Netherlands, Willem-Alexander, had a part-time job as a co-pilot on KLM flights!
In an interview published on Wednesday, May 17, the King of the Netherlands, Willem-Alexander, stated that he had a part-time job. For 21 years he was a co-pilot on the flights of KLM Cityhopper, a subsidiary of the Dutch royal company - KLM.
Twice a month, the king flew commercial Fokker 70 aircraft, always in co-pilot quality. His Majesty used to "work" in aviation, with flight being among his hobbies.
Willem-Alexander, co-pilot at KLM
Passengers never knew who drove them to their destination so many times, the king's discretion being all the more impressive and showing that it was really a passion. In addition, it seems that few people have recognized him, especially since the safety rules on board were rethought, following the September 11 attacks.
Before this time, the cabin door was open, and those who boarded the aircraft might be surprised to see the monarch himself. Although the co-pilot does not present himself to passengers when he sends them a message, if you are careful, next time you may be surprised to recognize his voice!
Willem-Alexander told De Telegraaf:
"You have an aircraft, passengers and a crew. You're responsible for them. You can't get your problems from the ground up in the air. So you detach and focus on something else, which is the most relaxing part of the flight for me. "
KLM Cityhopper, a subsidiary of KLM, has decided to withdraw Fokker aircraft from use. Thus, King Willem-Alexander will train to be able to fly Boeing 737 aircraft.
Article written by Oana Cristiana Groza!