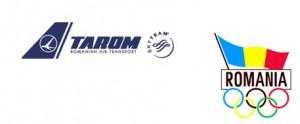 The Romanian Olympic team went to the London Olympics in 2012
The Romanian Olympic team has left for the 2012 Olympic Games in London. Its transport is provided by TAROM and was carried out in 3 stages.
The Romanian Olympic Lot
- Saturday, 21 July: The gymnastics team, together with trainer Mariana Bitang
- Monday, 23 July: Rowing, swimming, tennis and boxing lot, with Ioan Dobrescu, Secretary General of COSR
- Wednesday, 25 July: Judo, fencing and polo team, along with Octavian Morariu, President of COSR.
In March, TAROM and the Romanian Olympic and Sports Committee (COSR) have signed a new partnership in the perspective of the 2012 Olympic Games, which will take place in London, during the period 27 July - 12 August. TAROM became the official carrier of the Romanian Olympic Lottery at the London Olympics in 2012. The TAROM business class will be called the Olympic class, between April 15 - August 31, and passengers will benefit from special rates and other benefits.
Airlines Travel did not manage to be with the Romanian Olympic team on departure, but will make every effort to be present at the arrival of athletes in the country. Go Romania!
The Romanian delegation consists of 103 athletes and 58 officials. Romanian athletes will participate in 15 sports from 29.
natation - four athletes and two officials: Camelia Potec, Norbert Trandafir, Dragoş Agache, Alexandru Coci and coaches Lucas Philippe Jean Pierre and Ovidiu Galeru.
Polo - 13 players: Stoenescu Dragos Constantin, Radu Cosmin Alexandru, Negrean Tiberiu, Diaconu Nicolae Virgil, Iosep Andrei Ionut, Busila Andrei Dan, Chioveanu Mihnea, Matei Guiman Alexandru Barabas, Goanta Dimitri, Georgescu Ramiro, Ghiban Alexandru Andrei, Kadar Kalman Janos, Dragus Mihai Eduard and the technical team made up of Kovacs coaches Istvan Lukacs and Cimpianu Remus Ciprian, Mass. Paizan Dumitru and Anatolie Grintescu - team leader.
BOX - pugilists Andrei Bogdan Juratoni and Mihaela Lacatus, along with their coaches: Gheorghe Napoleon Bonaparte and Adrian Lacatus.
Kayaking - canoeing - 11 sportsmen: Irina Lauric, Iuliana Paleu, Ionel Gavrila, Stefan Vasile, Toni Ioneticu, Traian Neagu, Ionut Alexandru Mitrea, Bogdan Mada, Dumitrescu Lazar Liviu Alexandru, Victor Mihalachi and Iosif Chirila. The technical team consists of the coaches Igor Lipalit and Florin Scoica, an assistant - senior Elena Moresanu and the manager Ioan Barladeanu.
Rowing - 18 sports: Grigoras Cristina, Mironcic Eniko, Lupascu Camelia, Cogianu Roxana Gabriela, Cojocariu Adelina Maria, Rotaru Ioana, Albu Nicoleta, Gidoiu Talida Teodora, Dorneanu Irina, Andrunache Georgeta, Andrunache Georgeta, Susanu Viorica, Cozmiuc Marius Alexand Vas , Cristi Ilie, Curuea Florin, Boghian Andreea Nicoleta and Strungaru Ionel. The technical team consists of three coaches: Mircea Eugen Roman, Dimitrie Popescu and Marlena Zagoni, plus medical assistant Anca Nemtoc and the leader Elisabeta Lipa.
Cycling - Andrei Nechita cyclist who will go with Radu Selejan.
Fencing - 10 sports: Ana Maria Florentina Branza, Anca Maroiu, Simona Cristina Gherman, Rares Eugen Dumitrescu, Gelu Florin Zalomir, Tiberiu Dolniceanu, Radu Horea Daraban, Pascu Bianca Alexandra, Loredana Dinu (sword) and Alexandru Siriteanu (sword). The technical team consists of three technicians: Mihai Claudiu Covaliu, Dan Podeanu, Cornel Razvan Milan, a masor - Mircea Dan Lascar and the doctor Ion Mihai Nicolae.
Gymnastics - 10 sportsmen and sportsmen: Catalina Ponor, Sandra Izbasa, Raluca Haidu, Diana Bulimar, Larisa Iordache, Flavius ​​Koczi, Ovidiu Buidoso, Marius Berbecar, Cristian Bataga and Vlad Cotuna. The technical team consists of five technicians: Maria Bitang, Octavian Bellu, Lucian Sandu, Ioan Suciu, Vasile Vug, a kinetotherapist - Andreia Emilia Ianasi, a doctor - Cristian Gheorghe Stoiciu, and the team officer Elena Frincu.
Judo - 6 sportsmen and sportsmen: Alina Dumitru, Corina Caprioriu, Andreea Stefania Chitu, Dan Gheorghe Fasie, Vladut George Simionescu and Daniel Brata. The technical team consists of two coaches: Florin Bercean, Emil Ioan Morar and the doctor Mirela Gabriela Pop.
Tir - 2 athletes: Lucia Liliana Mihalache and Alin George Moldoveanu. They will be accompanied by coaches Attila Iosif Ciorba and Sorin Babii.
Table tennis - 3 athletes: Elisabeta Samara, Daniela Dodean and Adrian Crisan. They will be accompanied by the coach Viorel Filimon and the leader Cristinel Romanescu.
Tennis - 6 tennis players: Irina Camelia Begu, Monica Niculescu, Sorana Cirstea, Simona Halep, Horia Tecau and Adrian Ungur. Coaches will be Sever Dron and Ciprian Porumb, plus kinetotherapist - Gelu Cosma.
dumb-bell - 4 athletes: Roxana Cocos, Razvan Martin, Gabriel Sincraian and Florin Ionut Croitoru. The technical team will be composed of two trainers Petre Becheru and Nicolae Nitu and the kinetotherapist Aurica Valceanu.
battles - 2 athletes: Alin Ciurariu Alexuc and Daniel Rares Chintoan. They are accompanied by Petrica Carare, Nicolae Ghita and the doctor Nicolae Ploesteanu.
Athletics - 17 sports: Nicoleta Grasu, Claudia Nicoleta Stef, Bianca Perie, Cristina Bujin, Esthera Petre, Lidia Simon, Constantina Dita, Andreea Ograzeanu, Bianca Denisa Razor, Mirela Lavric, Angela Morosanu, Ancuta Bobocel, Elisabeta Birca, Viorica Tigau, Cristina Casandra , Marius Iulian Cocioran and Viorel Marius Ionescu. The lot will be accompanied by a doctor - Limona Adriana Camelia, a medical assistant - Constantin Danicel, the leader Ion Buliga and three coaches.