"Merry Xmas" from a German pilot
The spirit of Christmas also included the pilots. In Germany, the pilot of an ultra-light aircraft of the type GXiS Remos (D-EPDC) wrote in flight "Merry Xmas". A unique way to send "Merry Christmas" to everyone!
Over time, pilots have used this way to draw different messages or figurines in flight. On 3 December 2016, also in Germany, the pilot of a Robin DR-400 / 180 Regent (D-EFHN) greeted his fans with a "Hello" written in the sky.
In March 2016, the same pilot was surprised by Flightradar 24 while "drawing" the outline of an airplane and its signature.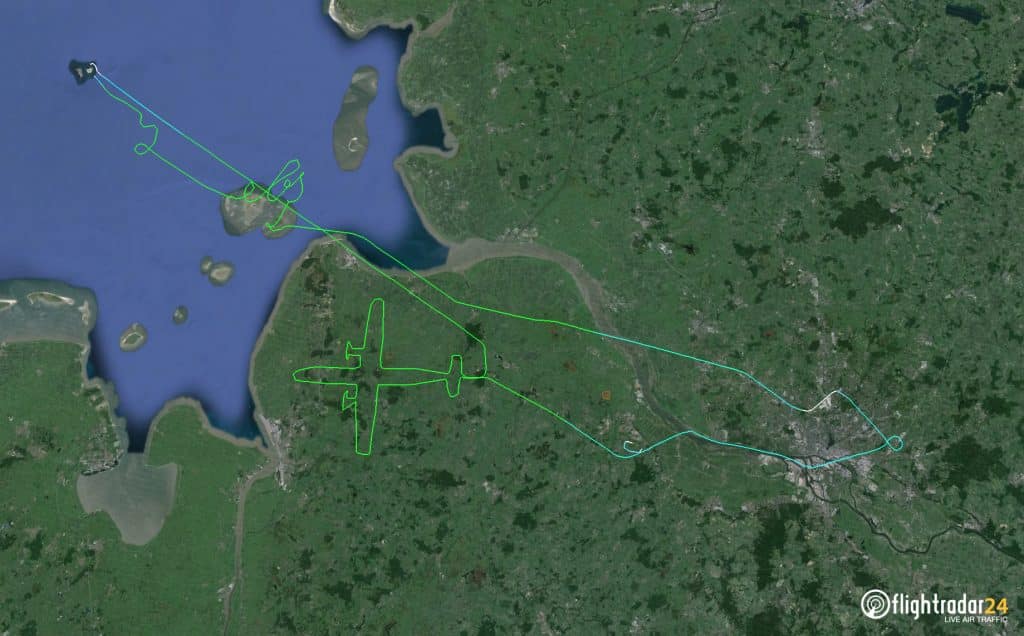 On 30 January 2014, the Boeing 747-8F flew for the first time in the new Seattle Seahawks livery. The BOE12 flight was a more special one.
The aircraft took off from Boeing Field, flew over Space Needle and CenturyLink Field, Seattle, home of the Seahawks and then wrote the figure "12" in flight, a salute to Seahawks fans.
And the examples can continue! If you catch such messages on Flightradar24, feel free to let us know.