Historical moment: Airbus A380 Lufthansa in Sofia (PHOTO / VIDEO)
Today, 16 October 2016, the day when a Airbus A380 Lufthansa landed in Sofia. Historical moment for Lufthansa, but more importantly for SOFIA airport. By landing a super-jumbo, the airport has shown that it can receive this type of aircraft.
The aircraft Airbus A380 (D-AIMD) Lufthansa landed in Sofia, around 13: 30. The special flight LH9916 operated on route Frankfurt - Sofia. Prior to landing, the aircraft operated a go-around.
Airbus A380 Lufthansa landed in Sofia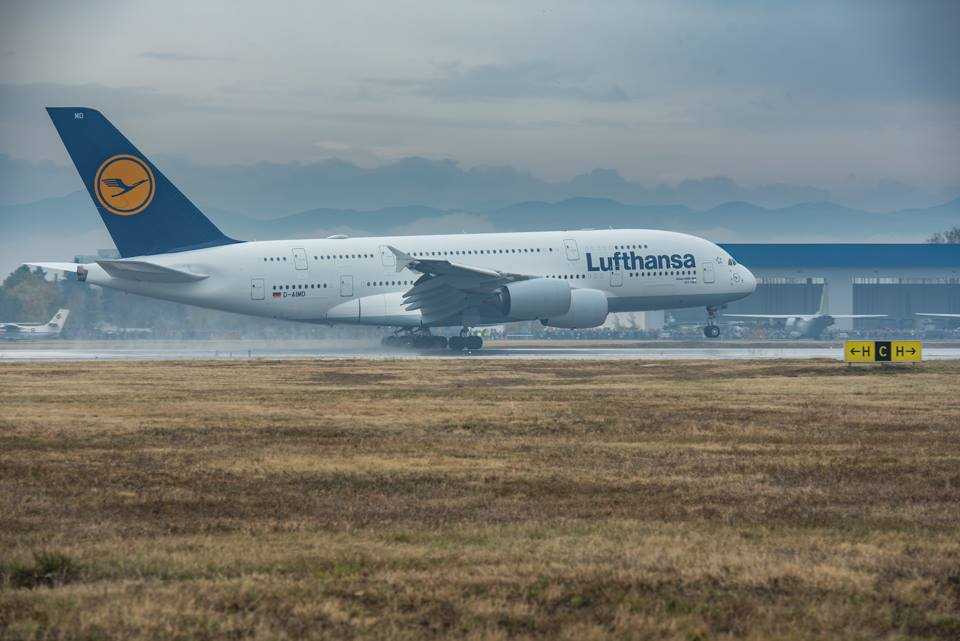 From entering the Bulgarian airspace to landing, A380 Lufthansa was escorted by 3 MIG-29 fighter aircraft. 2 in single command 17 (pilot Nikolay Rusev) and 39 (pilot Lyubomir Slavov) and 1 in double command 12 (pilot Metodi Petrov Orlov and photographer Ognyan Stefanov).
VIDEO: Airbus A380 Lufthansa Sofia
Senior First Officer Mario Bakalov, the only certified Bulgarian pilot on A380 Lufthansa aircraft, was in the cockpit of the aircraft on this special flight.