Norwegian takes possession of first Boeing 787 Dreamliner (video)
On 28 June 2013, Boeing delivered the first NEVER Dreamliner to ILFC, the first aircraft leasing company to receive this type of aircraft. International Lease Finance Corporation (ILFC) will transfer the aircraft to the fleet norwegian, the plane is already painted in the colors of the low-cost airline operator.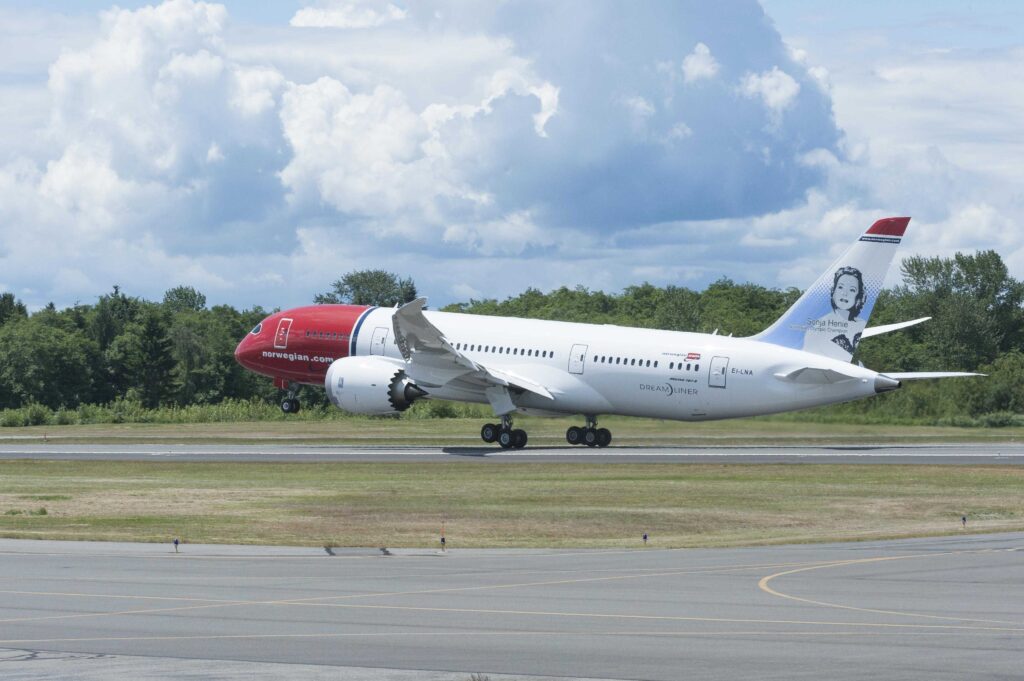 With the receipt of the 787 aircraft, ILFC demonstrates that it deserves the leading position among the aviation leasing companies, and Norwegian will be able to open long distance routes. This delivery strengthens the partnership between Boeing and ILFC, a relationship that has been around for about 40 for years, during which time the American aircraft manufacturer delivered 700 units to the leasing operator.
Currently, Norwegian still has to receive 7 aircraft 787 Dreamliner, 3 from direct orders and 4 by lease from ILFC. The planes will be used on long routes connecting Oslo and Stockholm to New York and Bangkok. From November, Norwegian 787 aircraft will also fly to Fort Lauderdale, departing from Oslo, Stockholm and Copenhagen.