OLYMPUS Tough TG-830 - the perfect camera for scuba diving - # my seaside (photo / video) (ep. 2)
When I was in info-trip on #litoralulmeu, during the 23-26 May 2013 period, I had with me the OLYMPUS Tough TG-830 camera. From the name we can realize that we are talking about an apparatus dedicated to extreme activities. TG-830 is part of the STYLUS TOUGH series and offers the comfort you need when shooting in extreme conditions. OLYMPUS Tough TG-830 is resistant to crushing with a force of 100 kg, underwater to a depth of 10 meters, shockproof from a height of 2,1m and is frost resistant to -10 ° C.
Image quality ranks first in all conditions. The TG-830 model has the possibility of recording in Full HD 1080 / 30p format or in 1080 / 60i, which is ideal for extracting still images to a PC. Alternatively, you can use Multi Recording to capture pictures at 16 megapixel resolution and simultaneously record Full HD movies or record movies with 120cps (HD) or 240cps for powerful slow-motion playback of action scenes.
Whatever the format, the GPS and the compass record the place where the movies and photos were taken, so you can easily store them and review them by location. TG-830 provides information for more than 700.000 landmarks in 180 countries and can also record the direction of the camera.
An optional underwater casing is available to use the camera at depths greater than 10m, withstanding pressure up to a depth of 45m.
Now, if I still find your interest, I invite you to see some pictures taken on #litoralulmeu at the pool.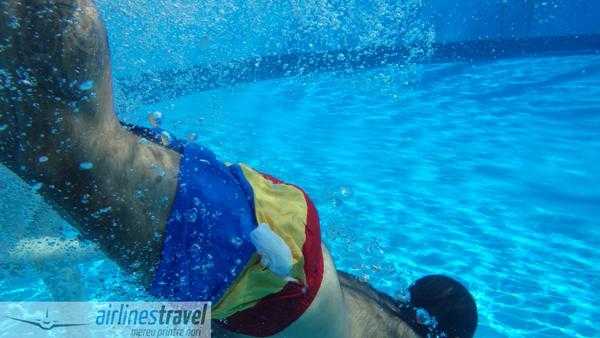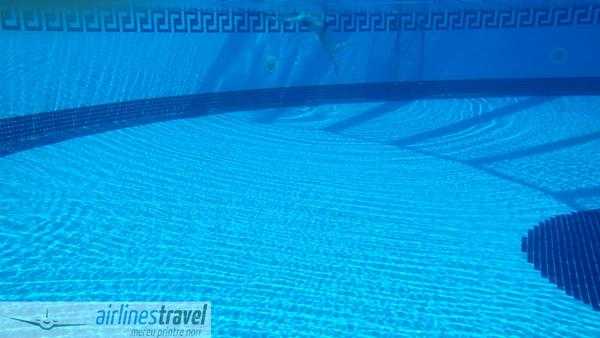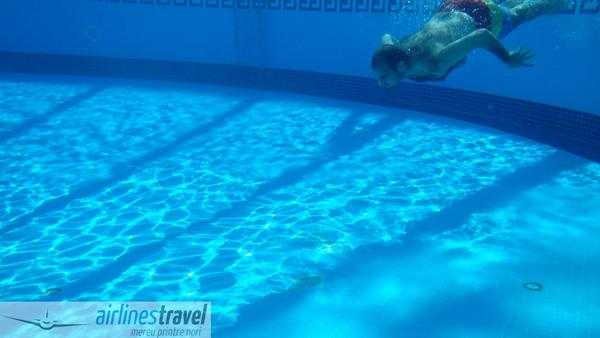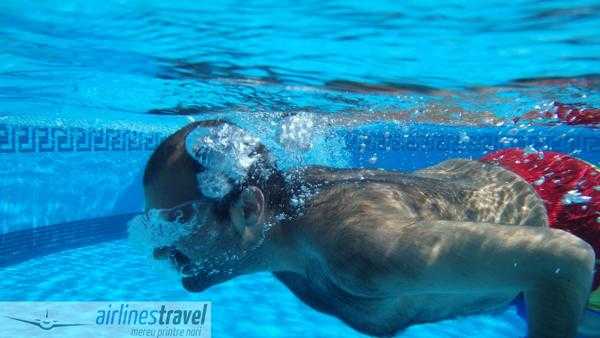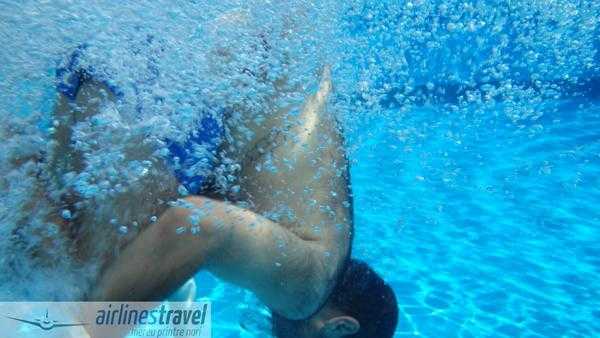 Photos also during day and night: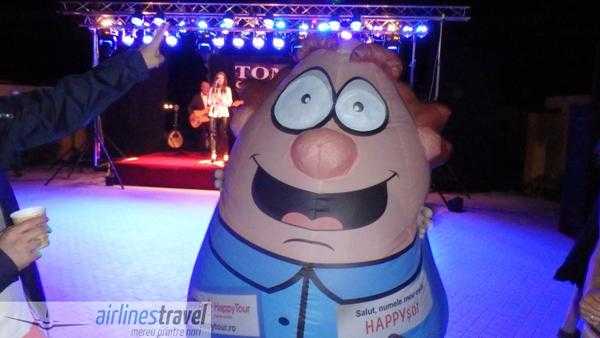 (
HAPPYşor
on the dance floor)
Video made with OLYMPUS Tough TG-830 (Full HD)

I think the pictures speak for themselves. The OLYMPUS Tough TG-830 does its job well and can be an indispensable travel accessory. TG-830 is specially built to withstand the challenges, from extreme heat and cold, to humidity, dust, blows and falls. Its sturdy body makes it ideal for any extreme activity, from skiing and snowboarding, to mountaineering or climbing. An 5x panoramic optical zoom allows you to capture any moment of the action or large frames in the landscape, all with the same lens.
It weighs only 214 grams, which does not make it a burden on your travels. It doesn't hang too much on the scales, but it doesn't take up much space either - 109.5 x 66.5 x 28.4 (mm).
OLYMPUS Tough TG-830 is available from March in black, red, blue and silver. The price varies between 1300 lei and 1500 lei, depending on the store.