Pokemon Jets All Nippon Airways and Pikachu in height
Year 2016 brings to the fore legendary characters from cartoons of the years 90. The biggest world hysteria this year has been around Pokémon Go and catching Pikachu. But Pikachu was on a big search in aviation.
Pokemon Jets All Nippon Airways
All Nippon Airways, abbreviated ANA, is one of the largest airlines in Japan. It is headquartered in Tokyo, with operational hubs at Haneda and Narita airports. Between 1998 and 2016, ANA painted 8 aircraft in livery with Pikachu, the most famous of the pokemon.
The first 2 were launched in 1998, a Boeing 747-400 and a Boeing 737-600. Both aircraft were used on domestic flights to Japan. Their success was great, and ANA decided to paint another Boeing 767-300 with the cartoon characters.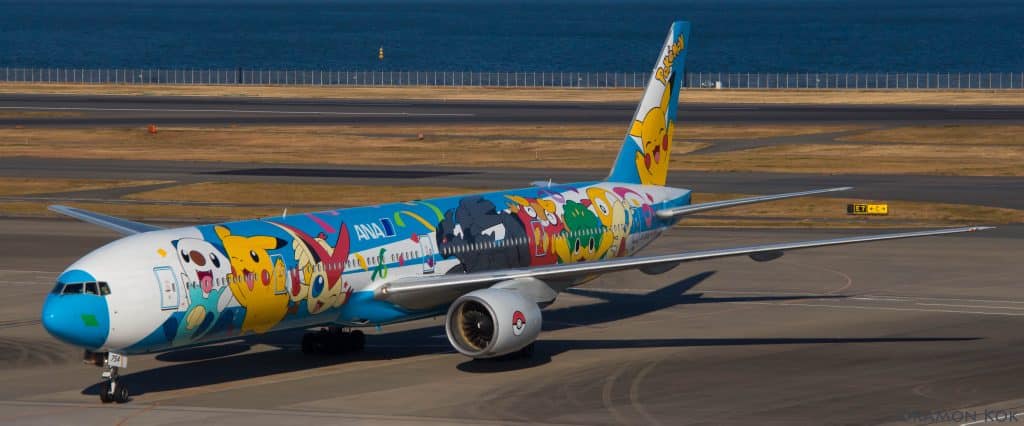 In February 1999, a Boeing 747-400 ANA was transformed into the 4 Pokemon Jet. It was intended to promote Pikachu in the United States. The livery of this aircraft kept the model of the other three, but the ANA logo was painted instead of Pikachu on the vertical stabilizer.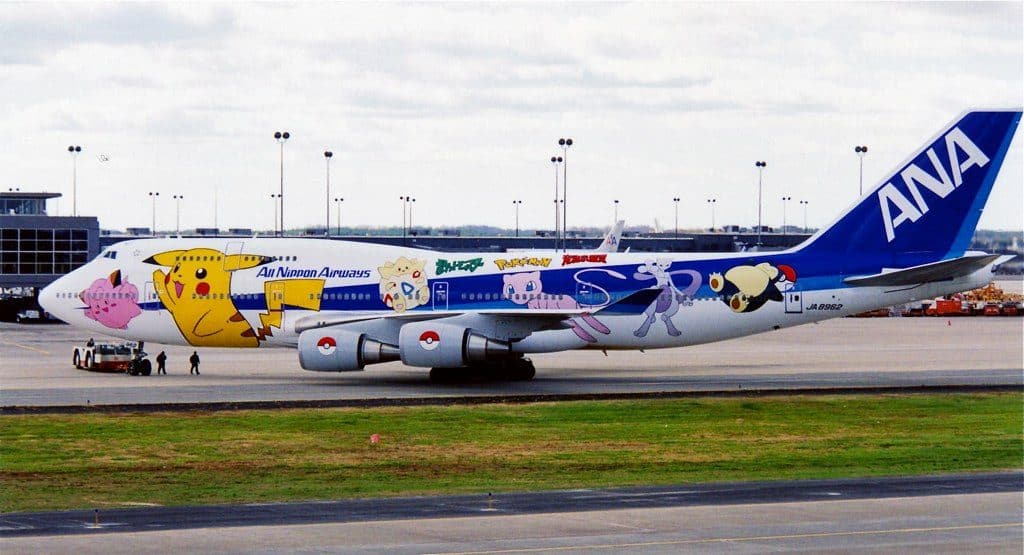 In March 1999, ANA announced the 5 Pokemon Jet and organized a competition to establish the color scheme. The winning livery was applied on a Boeing 747-400D, in June 1999, but also on two Boeing 767-300. They operated domestic flights in Japan.
The 8 Pokemon Jet was featured in the 2011. It was the turn of one Boeing 777-300 to be painted with characters from the game "Pokemon Black and White". The aircraft was also named "Jet Pace". 2011 was a difficult year for Japan, the land of the rising sun being hit by a strong earthquake and a tsunami. This was the last Pokemon Jet, and the color scheme was removed in April 2016.
The 8 Pokemon Jets aircraft by registration codes: Boeing 747-400D (JA8965), Boeing 767-300 (JA8569 and JA8578), Boeing 747-400 (JA8962), Boeing 747-400 (JA8964) ), Boeing 747-400D (JA8957), Boeing 747-400 (JA8956A).