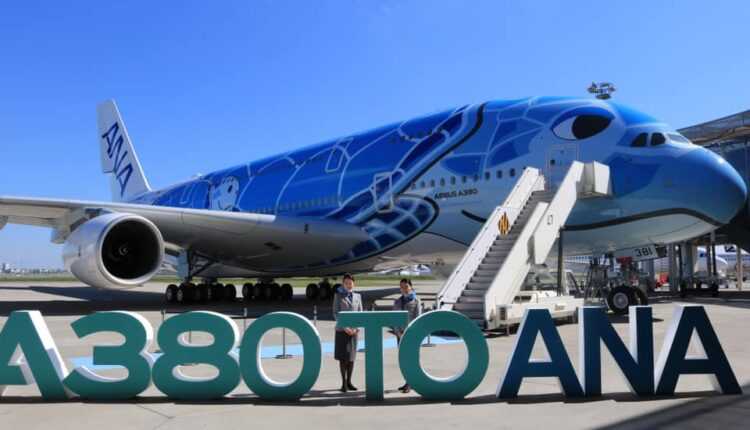 The first Airbus A380 ANA was delivered (Photo / Video)
On 20 March 2019, All Nippon Airways of Japan (ANA) received the first Airbus A380 in the fleet. It has become the 15 airline operator, globally, with super-jumbo.
The delivery ceremony took place in Toulouse. The CEO of ANA HOLDINGS, Shinya Katanozaka, and Airbus CEO Tom Enders participated.
Airbus A380 ANA was delivered
ANA ordered 3 Airbus A380 aircraft. These will be operated specifically on the Tokyo Narita - Honolulu route, starting May 24, 2019. Each aircraft will have a special livery, representing the sea green turtle.
The first Airbus A380 aircraft is painted blue, followed by the other 2 being painted in green and orange.
The Airbus A380 ANA aircraft is configured in 4 classes and can carry up to 520 passengers. On the upper deck are 8 seats in First Class, 56 seats in Business Class and 73 seats in Economy Class. On the lower deck are 383 seats at Economy Class.
On 21 March 2019, the first Airbus A380 ANA landed at Tokyo Narita.