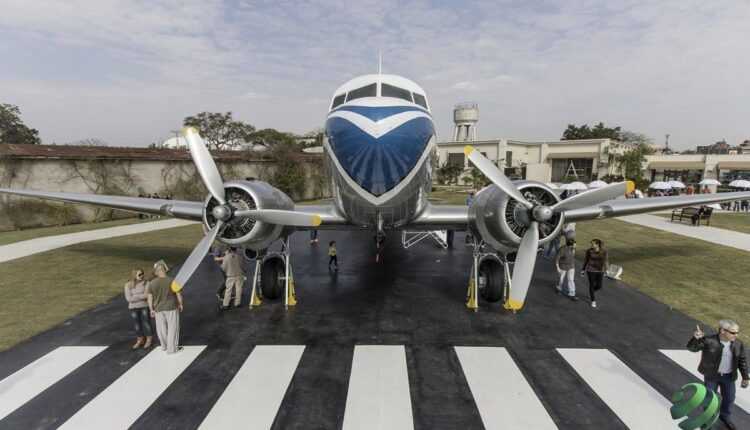 DC-3 Aircraft Restoration (PP-ANU) (before and after pictures)
The aircraft Douglas DC-3 (PP-ANU) has been restored. And by the end of August, the plane can be visited by the public. It is on Laçador Boulevard in Porto Alegre. Below you have a series of pictures with the aircraft, before and after the restoration.
The plane belongs to Varig Museum, which has been closed since 2005. For more than a decade, the aircraft was abandoned on a land near the museum. It is said that DC-3 (PP-ANU) is the first aircraft built by Douglas. Thus, it has aroused the interest of many people and companies.
The history of Douglas DC-3 (PP-ANU) begins in 1936, alongside American Airlines. Until it arrived in Brazil, at Real Aerovias (and then bought by Varig), the aircraft flew under the colors of several airlines.
DC-3 was a successful aircraft. In 1940, over 90% of US flights were operated by DC-3 aircraft. They were equipped with 2 Pratt & Whitney 14-cylinder engines. The cruising speed was 270 km / h, and the range was up to 9 hours. The transport capacity was 32 passengers.
DC-3 (PP-ANU) before restoration
DC-3 (PP-ANU) after restoration
(Photo by POA Spotter)