Royal Brunei Airlines is in possession of the first Boeing 787 Dreamliner in the fleet
Royal Brunei Airlines and Boeing celebrated the delivery of the first NEVER Dreamliner from the air carrier fleet in Brunei. Following the surrender ceremony, the plane took off from Paine Field, Everett to Bandar Seri Begawan International Airport in Brunei, to fly 12 112 km without stopping.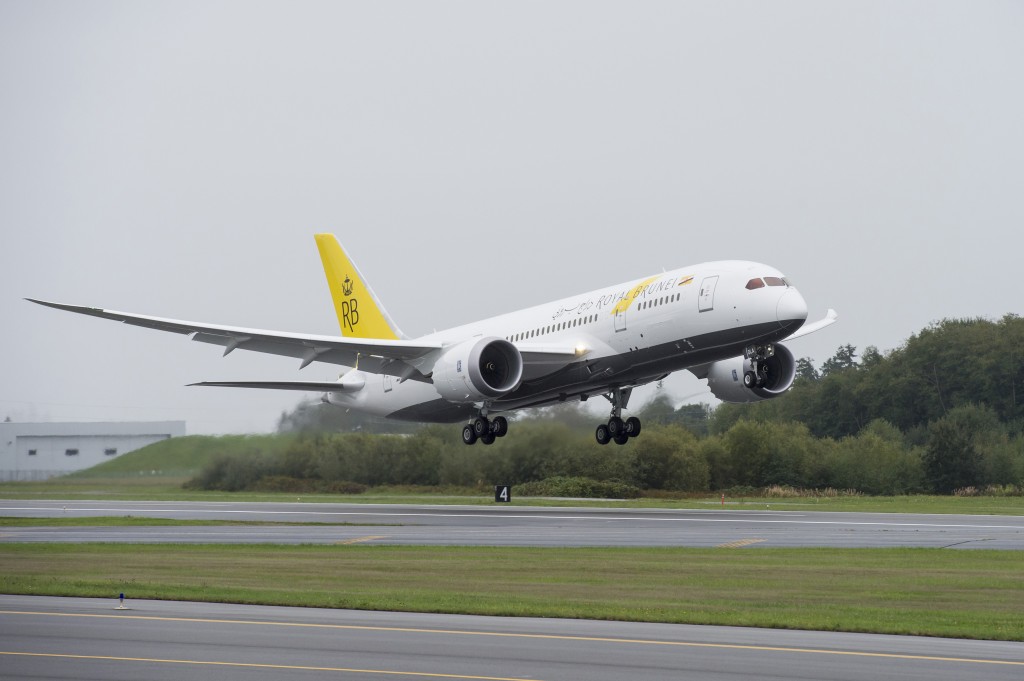 Boeing 787 Dreamliner Royal Brunei Airlines will enter operational service at 18 October, the first flight scheduled to Singapore. Starting with 1 December, the first 787 Dreamliner Royal Brunei will be introduced on long-haul flights, the first destination being London via Dubai. From the second quarter of 2014, Royal Brunei Airlines has promised to start flying with 787 also to Melbourne, Australia.