SalamAir is preparing to take off
The first Airbus A320 SalamAir was delivered!
SalamAir is a low-cost airline from Oman, which will begin operations later this year. The first aircraft in the fleet, an airplane Airbus A320 (PR-MHI), reached Muscat on 18 November 2016. This delivery coincided with the National Day of Oman.
First Airbus A320 SalamAir
SalamAir will start operations with 3 Airbus A320 leased aircraft. To begin with, they will fly on routes: Muscat - Salalah, Oman; Muscat - Dubai, United Arab Emirates (UAE) and Muscat - Jeddah, Saudi Arabia.
SalamAir, the low-cost carrier of Oman
SalamAir will initially offer up to four flights a day between Muscat and Salalah, competing directly with national carrier Oman Air. Dubai and Jeddah markets are also serviced by Oman Air operator, in competition with Emirates and Fly Dubai.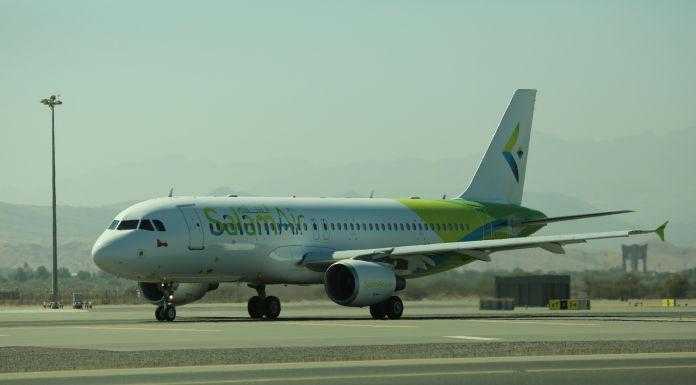 SalamAir CEO François Bouteiller said the low-cost air carrier in Oman will make history. The Middle East is one of the fastest growing regions in the aviation industry. Oman will grow more and more, and tourism will play a key role in this expansion process in the region.