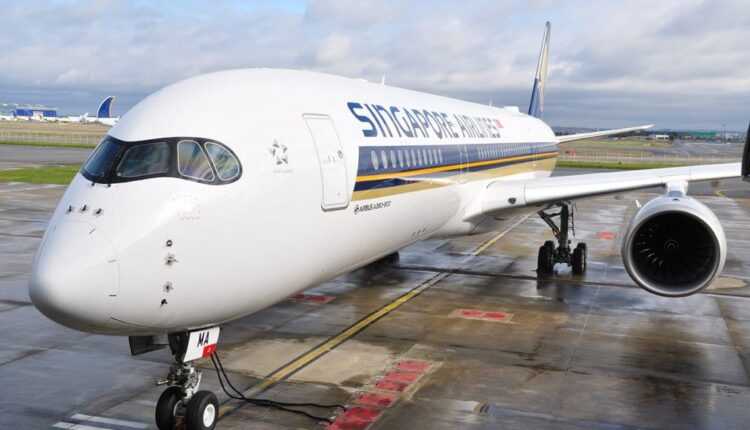 Singapore - San Francisco with Singapore Airlines, from October 23, 2016
On 16 June, Singapore Airlines has announced new flights to destinations in North America. Starting with 23 October 2016, SIA will inaugurate the direct route Singapore - San Francisco, using aircraft Airbus A350-900. Also from this date, it will introduce the second daily service to Los Angeles.
Singapore - San Francisco flight schedule with Singapore Airlines:
SQ 32: Singapore 08:30 - 09:15 San Francisco
SQ 31: San Fracisco 10:45 - 18:45 + 1 Singapore
Singapore Airlines currently operates two daily flights to San Francisco. One is via Hong Kong, and the second is via Seoul. With the introduction of the direct flight Singapore - San Francisco, the Singapore-Seoul-San Francisco flight will be transformed into Singapore-Seoul-Los Angeles, on October 23, 2016. This will be the second flight to Los Angeles, the first being operated on the Singapore-San Francisco route. Tokyo Narita-Los Angeles.
Coming back to direct route Singapore - San Francisco with Singapore Airlines, this will be the longest in the SIA portfolio, the distance of 13600 kilometers will be covered in 14:35 hours and 17:45 hours respectively. But SIA is preparing even longer routes starting with 2018, when the new A350-900ULR is scheduled to enter commercial service. Thus, Singapore Airlines will be able to operate direct flights from Singapore to Los Angeles and Singapore to New York.
Airbus A350-900 is able to fly nonstop to San Francisco, but there will be restrictions at certain times of the year. Depending on the weather conditions, certain places will not be offered for sale. The A350XWB SIA aircraft are configured to carry up to 253 passengers to Business, Premium Economy and Economy.
In addition to San Francisco and Los Angeles, the Singapore Airlines network in the US also includes flights to Houston via Moscow and New York via Frankfurt.