The runway of the airport in Bacău will be modernized. See what happens with Blue Air flights!
Between August 15 and September 30, 2020, the runway of Bacau International Airport will enter an extensive modernization process and there will be no flights. During all this time, air passenger traffic will be stopped. According to the plan, the flights will be resumed starting with 01.10.2020.
Blue Air, the only one that has regular flights to / from Bacau, has announced that it will not cancel scheduled flights. During the period mentioned above, 15 August - 30 September 2020, flights will be redirected to airports in the region. The transfer between the airports and Bacău will be provided by Blue Air, FREE.
Blue Air flights will not be canceled from / to Bacău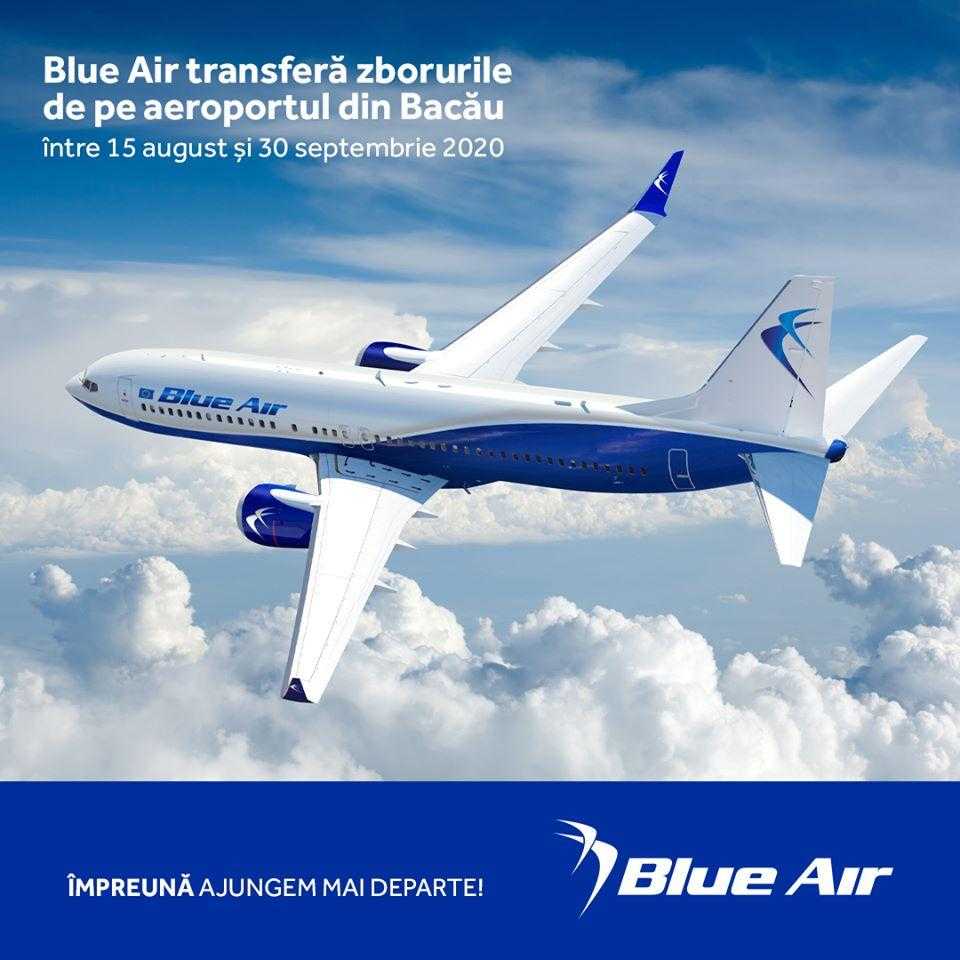 At present, Blue Air operates numerous weekly flights departing from Bacau to Bologna, Brussels, Dublin, London, Liverpool, Madrid, Milan, Rome, Turin. And from June 2020, flights to 6 new destinations will be inaugurated: Athens, Larnaca, Oslo, Birmingham, Stuttgart and Copenhagen.
We are curious about which airports will be able to redirect these flights. We are talking about a considerable volume. Should it be Iași International Airport, Henri Coandă - Bucharest International Airport or Suceava International Airport? According to some statements made by Gheorghe Flutur, it is possible that Blue Air will transfer the routes to Suceava. It remains to be seen and we hope for more information from Blue Air.