Atra Doftana Guesthouse (ep. 1)
During the 29-31 May 2013 period, I attended #ATRADoftana - Workshop dedicated to travel photography. The event was organized by eventurilor in partnership with the pension ATRA Doftana and Miraj Sun Travel.
On this occasion I visited and enjoyed the services of the best pension in Romania according Hotel Tourism & Leisure Investment Conference 2013 - Atra Doftana pension. I can say that I wanted to get to this guesthouse when I was watching XFactor. Here my wish was fulfilled and I was pleasantly impressed by the pension and the wonderful places around it. It was beyond my expectations.
Atra is a guest house built in an exclusive location, right on the shore of Lake Paltinu in Valea Doftanei, Prahova. It is about 100 km from Henri Coandă - Otopeni International Airport and can be reached in about 1.5 hours. We drove about 2 hours to Bucharest, but we used the Ploiesti - Bucharest highway.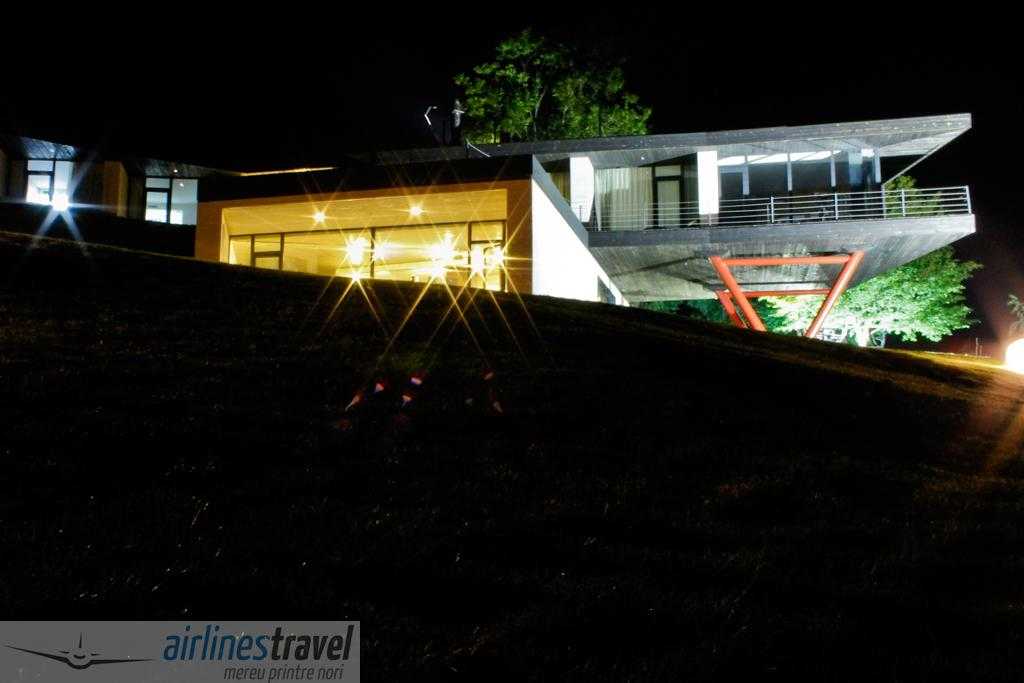 Atra Doftana it is not a simple pension, but a true architectural work unique in Romania. Atra, a name that means in Latin "black", The dominant color in the traditional folk costume from Doftanei Valley, is ideally located in an unpopulated natural setting and offers a unique and relaxing ambiance. It is intimately hidden on the shore slope, but completely open to Lake Paltinul. I want to point out that it doesn't have a roof as we all know it. On Atra there is a fairly spacious parking lot - 12 places.
The guesthouse has been in operation since 2011, after an estimated investment of EUR 1 million. It is built in proportions of 90% natural materials, eco: stone, wood, marble, plus others. Atra Doftana has 8 rooms and a maximum capacity of 20 seats.
The rooms are spacious, with areas between 25 sqm and 28 sqm, modernly furnished. They benefit from underfloor heating, TV, Wi-fi (works well), terrace and guaranteed view of the lake, a view I enjoyed every morning. A pleasure to sit on a deck chair and enjoy coffee with your eyes fixed on the lake.
The bathroom is modernly equipped and furnished, with a shower enclosed only by a glass wall and floor mats. Here I found bathrobes, slippers, natural herbal bath cosmetics and towels. I mention that it has only a shower, without a bathtub.
Atra Doftana has a 70sqm living room used for serving meals, but also for conferences, exhibitions, etc. In the living room there is a beautifully masked and interestingly built fireplace, which I used one evening. From the living room you can exit on the covered outdoor terrace of 52 sqm.
Atra Doftana also has a dedicated fitness area, with panoramic views of the lake and a natural setting that will stimulate and inspire you. Here I found a dry sauna, shower, etc. Do not run on the treadmill at midnight because you risk disturbing the entire boarding house.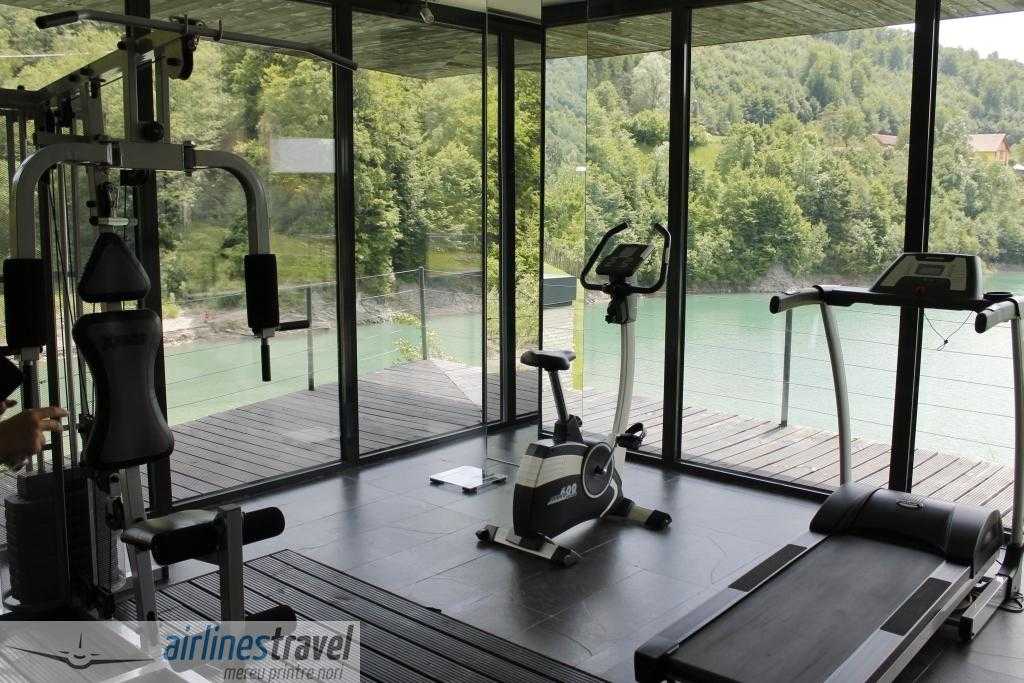 As mentioned above, in the living room is arranged the restaurant with a capacity of 50 seats. The menu is international, with an emphasis on fresh, organic, local products. On request, Atra offers the possibility to choose a vegan or fasting menu. Exceptional food is accompanied by a rich wine list.
Below are some of the preparations served by us during the 3 workshop days.
(photos taken with HTC One X)
Atra Doftana is not only a simple guesthouse, but also an excellent location for organizing events. You can organize exhibitions, team-buildings, it can be the ideal place for an intimate ceremony, a romantic party or a corporate event.
On this occasion I announce the second edition ArtATRA, event organized on Saturday 15 June 2013, 16 time: 00. After in 2012 ArtATRA hosted the opening of the exhibition RAMON GROSOS together with the jazz band QUASAR, XNUMXnd edition will bring, for the first time in a joint project, the artists RAMON GROSOS and FLORIN CHILIAN.
It is hard for me to tell you about the sights and surroundings, but I leave you to admire some pictures. I hope you enjoy.
But Atra Doftana also has some shortcomings. I suggested that in the future a mini-bar be introduced in each room, something similar to the hotel, and maybe they will build a covered swimming pool, a place where you can relax when the weather outside is not just friendly. Plus, Lake Paltinul is not recommended for bathing.
And the biggest problem is the access road. There are approximately 800 meters between the main road and the boarding house, a rough road, from the ground and without guardrails. Its asphalting has been requested, but it seems that things are moving very hard in Romania, especially when there is no political interest.
Atra Doftana deserves its 5 daisies and maybe something more. Equally deserving is the prize won during the event Hotel Tourism & Leisure Investment Conference 2013. There were 3 wonderful days, with lots of relaxation and good cheer, with campfire, board games, off-road and lots of photos, but all about that in the next episode.