Top 10 books with and about travel. See our recommendations!
As I told you in the article with TOP 10 destinations in Europe where I would like to travel in 2021, one of my favorite hobbies is reading. Therefore, if physically we can not visit new places, at least for now, I present a TOP 10 books with and about travel.
10. Around the Earth in 80 Days - Jules Verne
Londoner Phileas Fogg, who recently hired a new valet, the Frenchman Passepartout, makes a bet with his friends from the Reform Club that he can go around the world in 80 days.
This extraordinary journey is based on the transport revolution, an event that marks the nineteenth century and marks the beginning of the industrial revolution.
Helped by Princess Aouda and the valet Passepartout, Phileas Fogg is in a constant battle with time, being followed by the policeman Fix, who is convinced that Fogg broke into a bank.
9. Neapolitan tetralogy - Elena Ferrante
Elena Ferrante does not exist, it is just a pseudonym. And this only increases the curiosity behind the 4-volume series that stormed the shelves of bookstores around the world at the time of publication. "Ferrante fever" is a suitable name for the phenomenon felt in literature since Elena Ferrante published the stories of Elena and Lila.
The 4 novels follow the lives of the 2 girls from childhood, for a period of 50 years, and the story moves to various cities. It leaves the outskirts of Naples, reaches the midst of the opulence of Florence and stops for a while on the beautiful island of Ischia.
So, if you want to follow the story through the places depicted by the writer, start with Naples, the city that is the basis of all 4 volumes. Start walking through Rione Luzzatti, the hometown of the 2, then linger in the elegant Piazza Martiri, but do not leave without tasting sfogliatelle - pasta in the shape of shells.
8. Robinson Crusoe - Daniel Defoe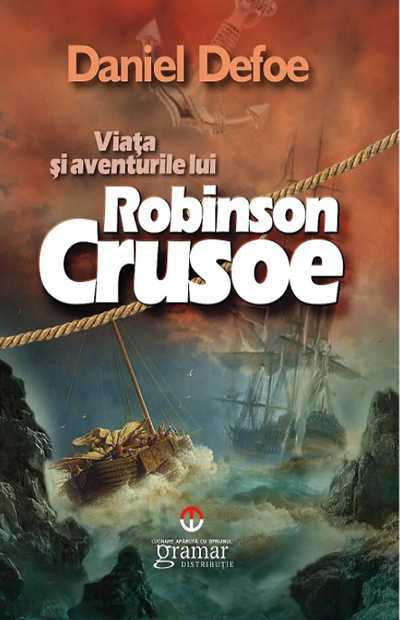 Eager for adventure and unknown, the young Robinson Crusoe ignores his father's advice and sets off for unknown lands, ending up shipwrecked on a desert island.
In the 28 years he spends far from civilization, Robinson has all sorts of villains, from altercations with pirates or cannibals, to rebellions and acts of heroism that end with friends for life.
7. The Missing World - Sir Arthur Conan Doyle
Conan Doyle, the writer behind the Sherlock Holmes series, proves through The Missing World that he is as skilled at writing adventure novels as he is at writing detective novels.
After being rejected by the woman he is in love with because he does not have enough adventure, the young journalist Edward Malone embarks with the controversial Professor Challenger on the adventure of his life - an adventure that aims to explore a lost world, where pterodactyls and other prehistoric creatures live free.
6. Motorcycle diary - Ernesto Che Guevara
I couldn't help but list El Comandante's Diary. Youth, adventure, nonconformism, revolution, love, Che Guevara remains an iconic and fascinating character.
The young Ernesto Guevara is a medical student and, together with his friend Alberto Granado, a graduate in chemistry and biology, they embark on a long journey through South America, animated by charitable feelings.
What for others might have been the culmination of life meant only the beginning for what would become El Che, the symbol of the Cuban and Bolivian revolutionary movement and the image of the rebel, adopted by many young people over time.
His pilgrimages will radically change his way of thinking: convinced that the humble need not his scientific knowledge, but a leader to assert and defend their interests, Ernesto abandons his studies and decides to change the course of American history.
5. Eat, pray, love - Elisabeth Gilbert
At 30, Liz Gilbert has everything an ambitious woman could want. However, she is assailed by doubts. Divorce follows, the collapse into depression, a catastrophic relationship. Sometimes happiness is at the end of the world. You travel to reach yourself and to discover yourself.
Therefore, Liz abandons everything and goes out into the world on her own. In Rome, she tasted "la dolce vita" and her culinary delights, putting "the happiest" 12 kilograms in her life. In India, find out in an ashram, through asceticism (waking up at 3 in the morning, meditation and rubbing the floors), what the spiritual search is. In Bali, he tries to reconcile his body with his soul, to discover the balance called "happiness" and finds his great love.
In TOP 10 movies with and about travel, I put the screening of the film in the top 3. It's one of my favorite movies, and Julia Roberts is great.
4. And I said yes - Elisabeth Gilbert
Elizabeth Gilbert married her Brazilian boyfriend, who met in Bali.
In fact, Liz and Felipe, both traumatized by their divorces, had vowed never to marry again. They were forced to do so - they were practically sentenced to marriage by the US border authorities - only to be able to stay together in the United States.
At a small wedding ceremony in a quiet New Jersey town, Liz said yes. He said it with all his heart. But for that he had to overcome, little by little, his enormous reluctance towards marriage.
And she did it in her style: for almost a year, traveling with Felipe through Southeast Asia, she documented her marriage. He tried by any means - readings, discussions with all sorts of people, appeals to the family experience - to reconcile with the old institution before crossing the threshold once again.
3. Travel through Portugal - Jose Saramago
Starting to praise Saramago is an approach doomed to failure from the start. Your words are not enough, your memory, no matter how good, betrays you, words do not fit.
"Travel through Portugal" is not an easy read, as it abounds in detailed descriptions: descriptions of places of worship, descriptions of historical monuments, descriptions of museums, landscapes and meetings. Don't take the easy path of avoiding them. Read them, master them, enjoy them leisurely. Because that's what it's all about: pleasure. The pleasure of discovering and rediscovering. The pleasure of feeling the aromas of the earth on your tongue and nostrils, the pleasure of bathing in the colors of the world and enveloping yourself with the starry sky.
Under the pretext of a trip through Portugal, Saramago actually teaches you not where, but how to travel. Because this is also an art that can be learned with enough openness and goodwill on your part.
2. Robert Langdon Series - Dan Brown
Dan Brown became a successful American thriller author after trying to become a composer or singer. Later, he became a literature teacher, and in his free time he started writing, the first editor and proofreader being his wife. Brown is interested in cryptography, keys, and codes, which are a common theme in his novels.
His novels have been published in over 54 languages ​​and sold more than 200 million copies. In 2005, Time magazine named him one of the 100 most influential people in the world.
Dan Brown writes his novels especially to be screened. His writing style is not for everyone, he uses monologues, he offers you numerous historical data, details about the architecture through which the characters walk, religion or symbolism and is based on conspiracy theories.
His thrillers take us all over the world. In "Angels and Demons" I visited Rome and the Vatican. "The Da Vinci Code" took us through Paris, and through the novel "The Lost Symbol" we arrived in Washington. In "Inferno" I visited Florence, Venice and Istanbul, and in "Origins" I arrived in Bilbao and Gaudi's city, Barcelona.
1. Pride and Prejudice - Jane Austen
Pride and Prejudice is my favorite novel. I discovered Jane Austen in high school English classes, where I was studying British classical literature and she quickly became my favorite author.
The novel tells the story of Elizabeth Bennett, who has 4 sisters and lives in the country, in pre-Victorian England. Although the places described in the book are imaginary, Jane Austen was inspired by the rural landscapes of England, especially those of Hampshire and Derbyshire, when she wrote the novel.
The journey from Derbyshire begins. Here you can take a walk through the stunning scenery of Peak District National Park. View from the Stanage Edge the beautiful panorama. Visit the magnificent Chatsworth House mansion, where you can stroll through the bright gardens and imagine Elisabeth walking arm in arm with Mr. Darcy.
For true Jane Austen fans, be sure to visit the Chawton (Hampshire) Memorial House, her Steventon birthplace and Basildon Park (which was the inspiration for Netherfield Park in the novel).
Bonus: Harry Potter series - JK Rowling
If you want to travel in a wonderful world full of adventure, fight evil wizards, play tricks and learn many magical tricks, then the world of Harry Potter is perfect.
Hogwarts will always be here to welcome you.
I hope you like my recommendations and inspire you when you decide to choose your next holiday destination. Enjoy your reading!
There are definitely many more beautiful books with and about travel. We look forward to your recommendations in a comment on this article!