TransAsia Airways has suspended operations
In the morning of this day, officials TransAsia Airways announced the suspension of flights and the airline's dissolution. Following the aviation accidents recorded in 2014 and 2015, the company began to accumulate very large debts. In just 9 months this year, TransAsia Airways has recorded debts of over 65 million EURO. In 2015 he had debts of over 35 millions of EURO.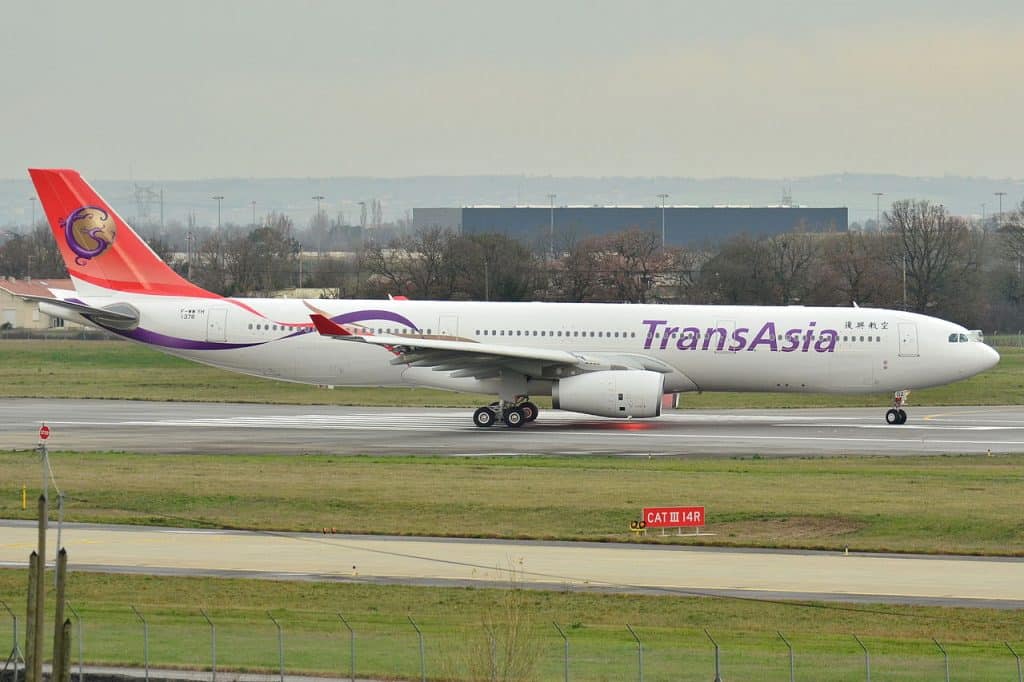 TransAsia Airways flights have been suspended
Taiwan Civil Aviation Authority estimates 5113 passengers affected by this decision. 1313 passengers have booked domestic flights, 1973 passengers have air tickets on 8 routes from / to China and 1827 passengers have air tickets on 5 international routes. TransAsia Airways has announced that it will return the money within 45 days.
President Vincent Lin, CEO Liu Tung-Ming and CFO Yang Hsuan-Yi are still hoping for capital from potential strategic investors, but the chances are low. The shares of the company are declining and the debts are increasing.
The activity of TransAsia Airways was severely affected after 2 accidents with victims recorded in 2014 (48 of victims) and 2015 (43 of victims).
TransAsia Airways is (was) the 3 Taiwanese airline, after China Airlines and Eva Air. The company was founded in 1951, but also had an operational break between 1958 and 1988. Currently, the TransAsia Airways fleet consists of 24 aircraft: 8 x ATR 72-600 (2 crashed in plane crashes), 7 x Airbus A320 and 5 x A321, 4 x A330-300.