The last Boeing 747SP was withdrawn from the Iran Air fleet (Photo / Video)
Iran's history is littered with numerous periods of conflicts and embargoes imposed by Western states in Europe, but also by the United States. It was an economically isolated country, without being able to sell its oil, but it could not buy the products outside the borders.
The embargo imposed on Iran forced Iranian airlines to operate outdated and outdated aircraft, increasing the risk of aircraft accidents.
Iran Air has operated with Boeing 747-100 to 2015 aircraft and is still flying with Airbus A300-type aircraft, old 35-40 aircraft. Normally, there are no old or new aircraft, but they are capable of flight or not. And most airlines change older aircraft because they are no longer operationally profitable.
The latest Boeing 747SP
Many plane enthusiasts choose to travel to Tehran to enjoy legendary flights aboard very old and rare aircraft.
The same happened on May 22, 2018, when Iran Air operated the last commercial flight with a Boeing 747SP. Iran Air was the first airline in the world to receive the first 1976SP (EP-IAA) in 747. It was operated on the Tehran-New York route. By 1978, Iran Air had received three more 747SP jets.
Boeing 747SP was derived from Boeing 747-100, but the fuselage was much shorter. 45 aircraft were built, 4 of which were operated by Iran Air. The Boeing 747 "Special Performance" was an aircraft dedicated to very long flights. It could fly nonstop up to 10.800 km, which was a lot in those days. Airlines could open transoceanic and transcontinental routes.
Returning to the 4 Boeing 747SP Iran Air aircraft (EP-IAA, EP-IAB, EP-IAC, EP-IAD), they were gradually withdrawn to 2015, with the exception of one aircraft. 747SP aircraft (EP-IAC) avoided retirement. In 2013, it received a thorough verification benefit and received further flight approval. The aircraft was used on routes from Tehran to Beijing, Mumbai and Kuala Lumpur.
On 22 May, the Boeing 747SP (EP-IAC) aircraft. who was 41 years old, operated the last flight. It was a commercial repositioning flight from Imam Khomeini International Airport (IKA) to Tehran Mehrabad International Airport (THR).
Because the Tehran airport needs parking spaces, it has been decided that the 747SP fleet should be dismantled instead of conserved. The three 747SP aircraft, which have already been withdrawn from the commercial service, have been moved to a withdrawn area of ​​the airport and are to be dismantled.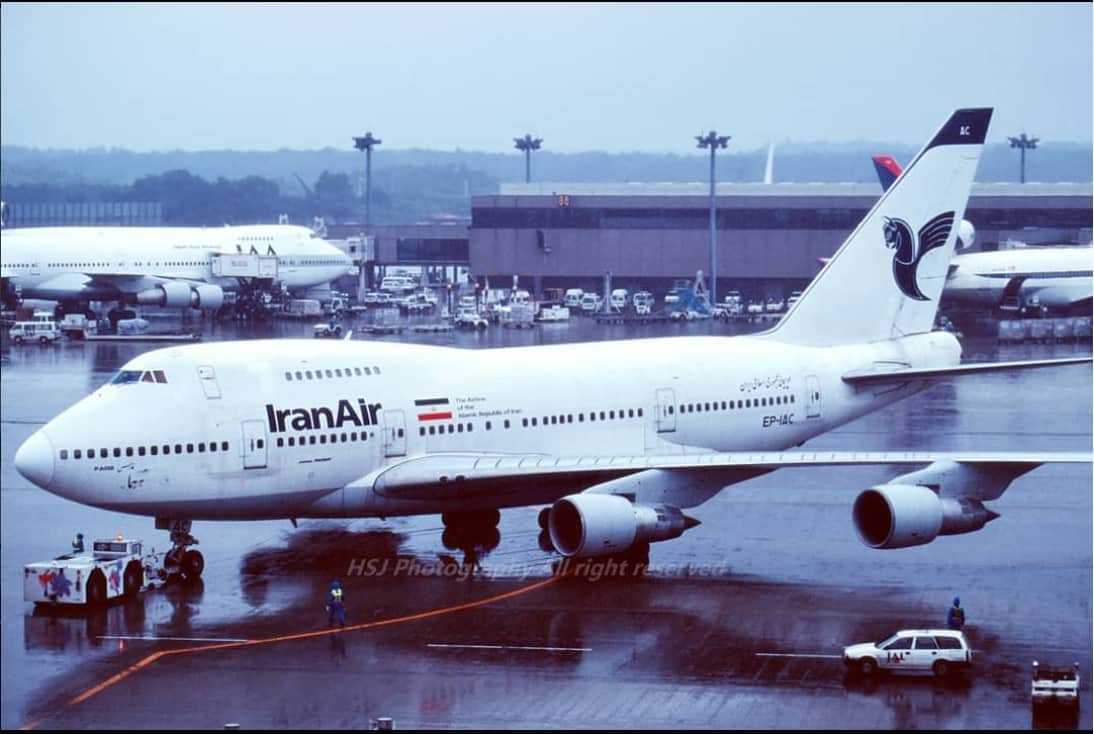 He will be joining Boeing 747SP (EP-IAC) shortly. These aircraft are an important part of Iran Air's history. But, unfortunately, they will be sold in pieces to old animals.
As for the modernization of the Iran Air fleet, the situation is not very rosy. In 2016, the United States and Europe lifted the embargo imposed on Iran, and Iran Air placed orders for hundreds of aircraft. Everything seemed to be going in a favorable direction for the Iranian company.
But the United States, under Donald Trump, has decided to break the deal, and Boeing is no longer able to deliver planes to Iran Air. It remains to be seen what France and Airbus will decide. To date, Iran Air has received several ATR 72-600, A321, A330