Boeing 747-400F KLM lost wing flap during flight
On Monday, a Boeing 747-400F KLM lost a wing flap during the flight. The aircraft was in the process of landing at Robert Mugabe International Airport, Harare - Zimbabwe.
The incident was confirmed by KLM officials. An investigation has been started to determine the causes that led to this unfortunate event.
He lost the front of the wing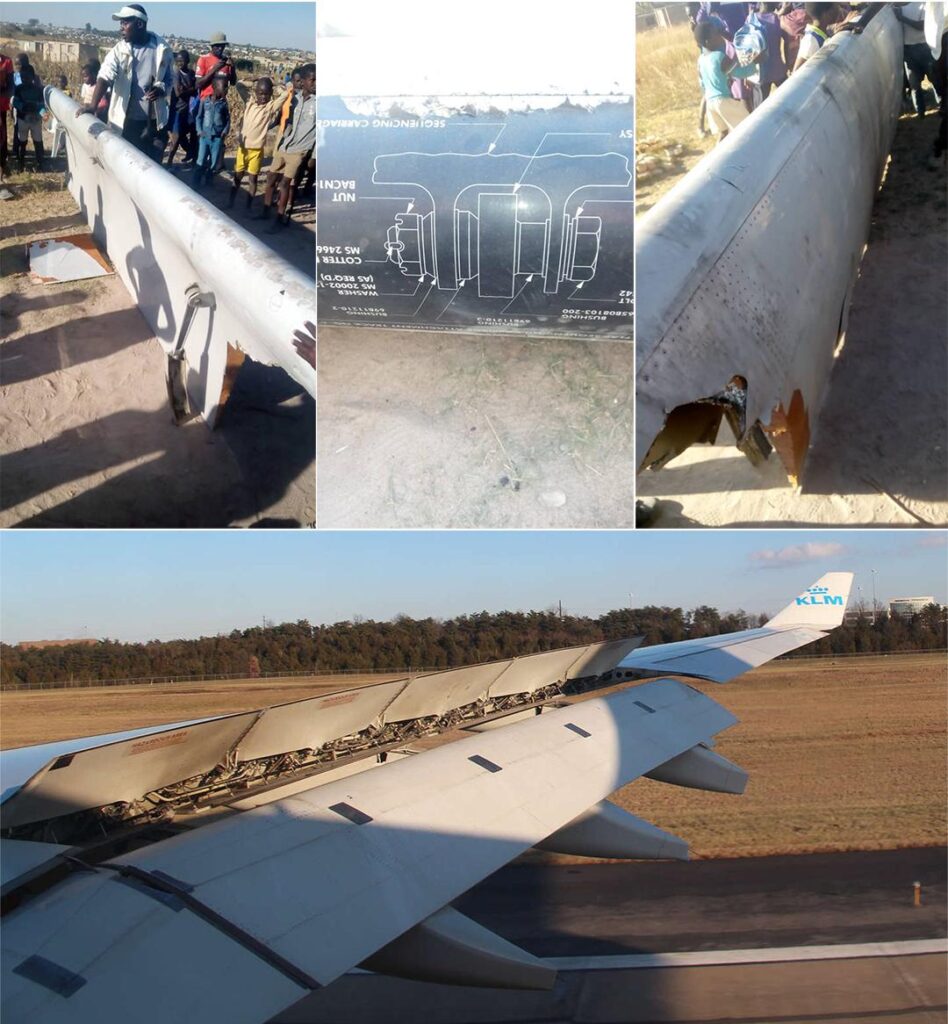 The piece detached from the wing was found at 30 km from Harare, near Chitungwiza. The locals found the lost part and handed it to the authorities. From the information available, there were no victims.
The pilots brought the aircraft safely to the ground!