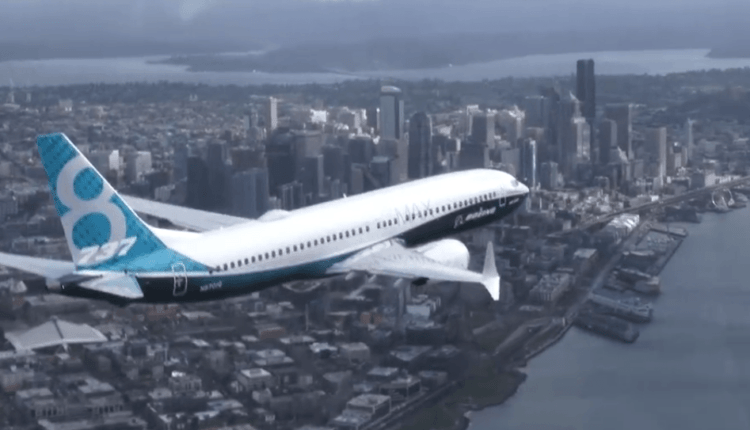 Delayed plane? Flight canceled? >>Claim compensation now<< for the flight
delayed or canceled! You can get up to € 600!
(Video) Air-to-Air: Boeing 737 MAX 8 on the first flight
On 29 January 2016, Boeing wrote another tab in the history of aviation. The first Boeing 737 MAX 8 operated the inaugural flight.
Air-to-Air: Boeing 737 MAX 8 on the first flight

First Boeing 737 MAX took off from Renton Field at 09: 46, and landed at Seattle Boeing Field at 12: 33. The flight lasted 2 hours and 47 minutes, during which pilots tested the maneuverability of the aircraft and on-board systems. A series of data was transmitted in real time to the ground flight test team in Seattle.
VIDEO: The first successful flight by Boeing 737 MAX
The aircraft was piloted by Ed Wilson, Chief Pilot 737 MAX, and Craig Bomben, Boeing Chief Test Pilot and Vice President of Flight Operations. During the flight, the maximum altitude of 25 000 feet (7 620 meters) and the speed of 463 kilometers / hour were reached.