3 Embraer E190 in the Air Moldova fleet
Air Moldova announces the expansion of the aircraft fleet. On 20 November 2016, a new one Embraer E190 joined the Air Moldova fleet. The aircraft was manufactured in 2009 and has a capacity of NO places. It also flew in the Lufthansa and BoraJet fleets.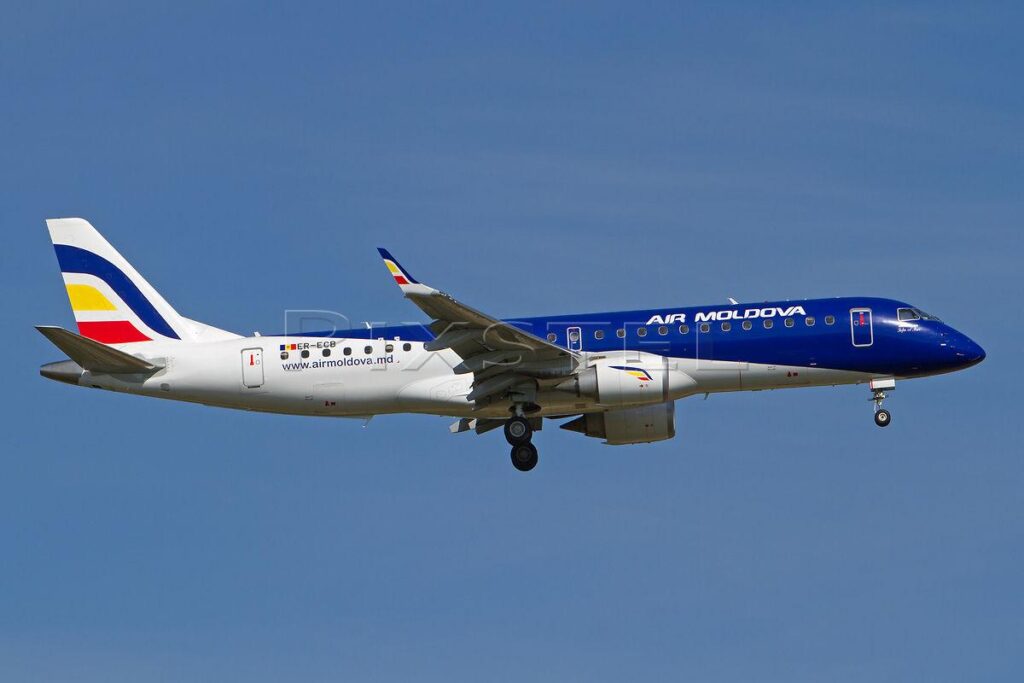 3 Embraer E190 in the Air Moldova fleet
Receiving Embraer E190 aircraft is part of the company's development strategy. By introducing it into the fleet, Air Moldova will be able to open new air routes.
At the moment, The Air Moldova fleet consists of 7 aircraft of the type: Airbus A321, Airbus A320, Airbus A319 and Embraer 190.
Currently, Air Moldova operates (or is to operate) direct flights to 27 destinations such as: Athens, Antalya, Barcelona, ​​Bologna, Brussels, Bucharest (19 December 2016), Dublin, Florence, Frankfurt, Istanbul, Heraklion, Larnaca, Lisbon, London, Krasnodar, Madrid, Milan, Moscow, Paris, Rome, Venice, Verona, Vienna, Saint Petersburg and Turin to which are added the seasonal races - Tivat and Corfu. .