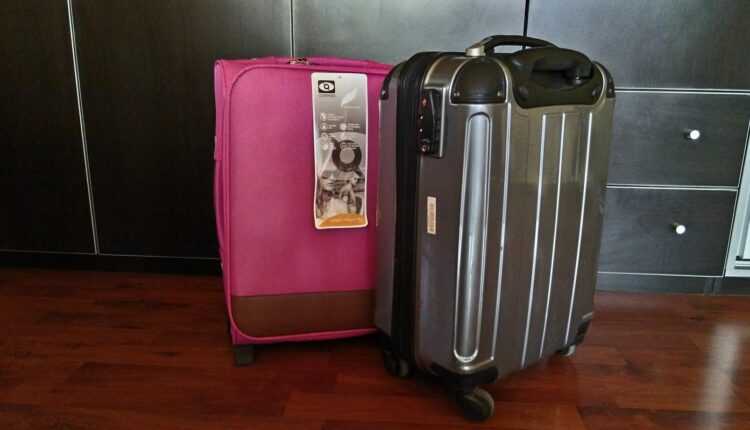 Complete guide to hand luggage on the plane (cabin baggage): tips, tricks and recommendations
Because we are passionate about airplanes and flights and because we have over 600 flying segments, we have also taken on the role of providing information, as far as we know and have documented.
When it comes to preparing for a flight, the first thing to do is baggage. Depending on the destination and the period of the trip, we decide whether to take only hand luggage or prepare a hold baggage. So far, most flights have been hand luggage, small free or standard paid luggage.
And because we are getting more and more questions about hand luggage and what it should contain, how it should be, what can be packed and what not, etc., I present below a little guide about hand luggage. It is also called "cabin baggage" because it can be taken on a plane.
Hand luggage (cabin luggage)
Considering that this luggage is flying with us, in the cabin of the plane, it is subject to certain rules. From our point of view, these are normal, common sense rules that must be followed without exception. We should be aware that aviation is guided by strict rules. We do not behave like a train or a bus, although in these means of transport we should show respect for others and for goods.
According to the rules, we are not allowed to carry items / things / objects in our hand luggage that could endanger people's lives or endanger their flight. In other words, the authorities have established the list of prohibited items in hand luggage and in hold baggage. At the same time, in the hand luggage we are not allowed with liquids or gels over a certain amount. see list of liquids allowed in hand luggage, on board the plane! How to pack your hand luggage liquids!
Hand luggage - dimensions
Hand luggage starts from the suitcase and ends when we close the zipper. To begin with, let's focus on the dimensions of the luggage. Depending on the airline you are flying with, it is a good idea to check what type of luggage you have included in the standard price, what the accepted dimensions and weight are. Currently, most low-cost companies accept a FREE backpack or troller of 40x30x20cm. We recommend that you take one trolley on the dimensions recommended by the airline (airlines) with which you fly.
Those who want to take a troller of 55x40x20 / 23 cm, you have to pay extra to low-cost companies. Instead, many other full-service companies offer it for free in the ticket price.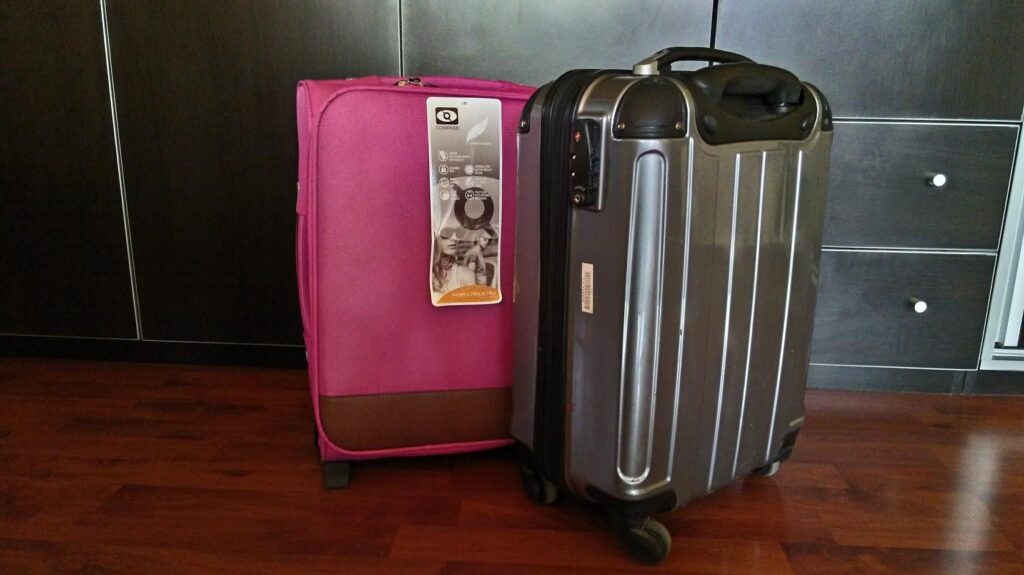 Currently, the Airlinestravel.ro team has 3 cabin luggage measuring 55x40x20cm and a backpack measuring 40x30x20 cm. Depending on the purpose of the trip, duration, destination, we adapt our luggage.
Transport of liquids in hand luggage
Summarizing the questions received in the newsroom, we notice that most are related to the transport of liquids, aerosols and gels in hand luggage. From 31 January 2014, applies the new transport rules applicable to liquids, aerosols and gels carried in hand luggage.
You can carry liquids in 100 ml (or smaller) containers placed in a single, sealed, clear plastic bag. In short, they do not exceed 1 liter. This rule is best applied to cosmetics.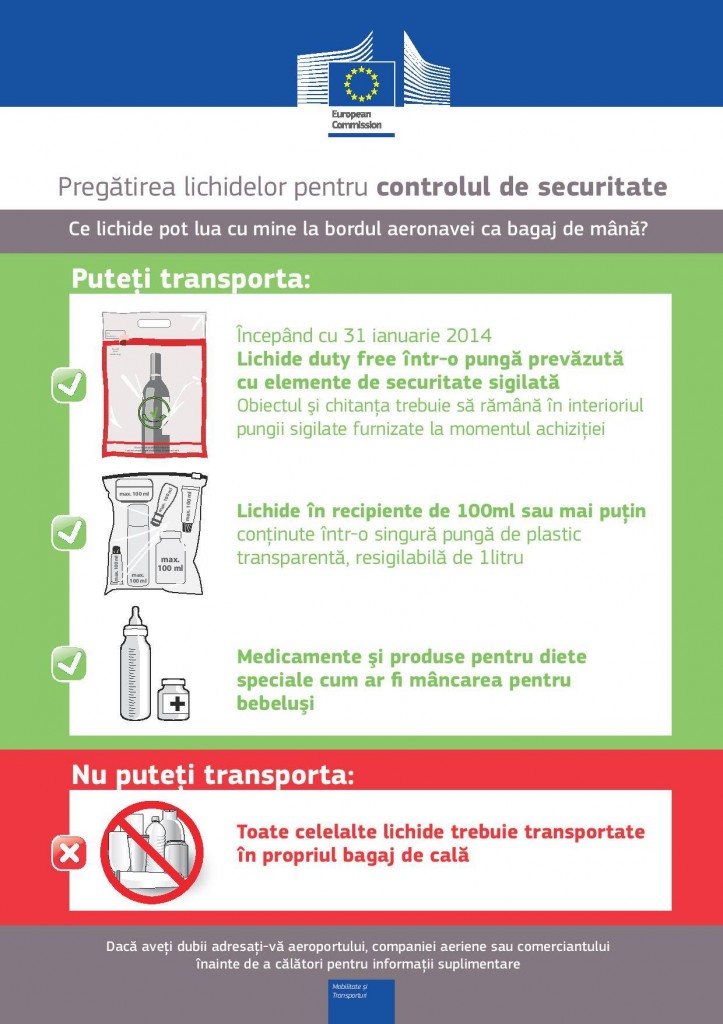 Keep in mind that hand luggage will go through the checkpoint. When presenting it, remove the bag with the containers in your hand luggage and place them separately. Security operators may open containers for control and in exceptional cases may prohibit their transport on board. Let's hope it won't be the case in your travels!
Products purchased from duty-free must be placed in a bag provided with sealed security features. The receipt must remain inside the sealed bag, along with the products purchased.
In your luggage you can also carry medicines or products for special diets, baby food, necessary for travel. It is good to pack them properly.
We have special bags like the ones in the picture below, plus containers for gels, liquids and creams - cosmetics. But we also have travel kits with products of the recommended travel sizes.
We bought several containers with capacities up to 100ml, resealable bags and special cosmetics for travelers. Look to be small, dedicated to travel.
For our comfort in flight, we bought and inflatable travel pillows. I tested them and they are very good for a good night's sleep.
Packing of hand luggage
When we go on a city break / stay / business trip, it is very important to analyze the weather at the destination. This way we can make a list of things needed for a comfortable trip in terms of clothing. On short trips, we avoid packing our hold. This all comes down to hand luggage. We make financial savings, but it is even easier for us to get around.
We have some tips on how to dress when traveling by plane! As for the clothes needed at the destination, we will not tell you what clothes to take in your luggage, but we can recommend you watch the video below for the best possible packaging.
From our cabin luggage, there is no missing the techtravel kit, which includes: smartphone, laptop, external battery, headphones and an external hard drive, plus accessories.
I wrote about the transport of liquids, about the dimensions and the trolley, I also offered a tip on the packaging. What's left? To give! About the transport of solid foods.
Not everyone travels on vacation. We know there are passengers flying to work. Or there are people who go to relatives. If you want to take a piece of bacon in the cabin luggage, it would be good to pack it properly. A piece of Romanian bacon, a caltaboş, sausages… is accepted. We even had a request in this direction, and the security people told us that it was ok, but not in large quantities. If you have frozen products to transport, pack them well so they don't leak. You can take food in your hand luggage, but do not exceed the weight limit, do not smell and do not leak.
I hope I didn't miss something! If you have suggestions, recommendations or if you have difficulty with hand luggage, we invite you to tell us in a comment to this article!