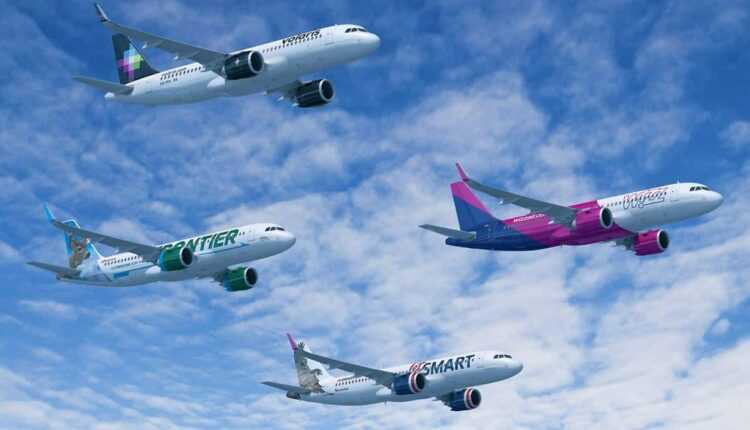 430 orders for Airbus A320neo aircraft from Indigo Partners (Dubai Airshow 2017)
At the Dubai Airshow 2017, Airbus had an exceptional day. Has registered orders for 430 of airplanes of the A320neo family.
Dubai Airshow 2017 is in full swing again Airbus had a busy day. Indigo Partners commanded 430 family aircraft A320neo (273 x A320neo and 157 x A321neo).
430 of Airbus A320neo aircraft
The planes will be divided between the airlines Frontier Airlines (United States), JetSMART (Chile), Volaris (Mexico) and Wizz Air (Hungary).
Wizz Air - 72 x A320neo, 74 x A321neo
Frontier Airlines - 100 x A320neo, 34 x A321neo
JetSMART - 56 x A320neo, 14 x A321neo
Volaris - 46 x A320neo, 34 x A321neo
Registered orders were valued at approximately 49.5 billion. The new aircraft will be added to existing A320 aircraft orders, and Indigo Partners will become one of the largest Airbus customers, choosing the A320 aircraft family. The companies in the Indigo Partners family have previously placed orders for 427 for airplanes in the A320 family.
According to Airbus figures, the new A320neo family of aircraft has gained a market share of approximately 60%. From 2010 and up to now, 5200 aircraft orders have been registered from 95 customers.