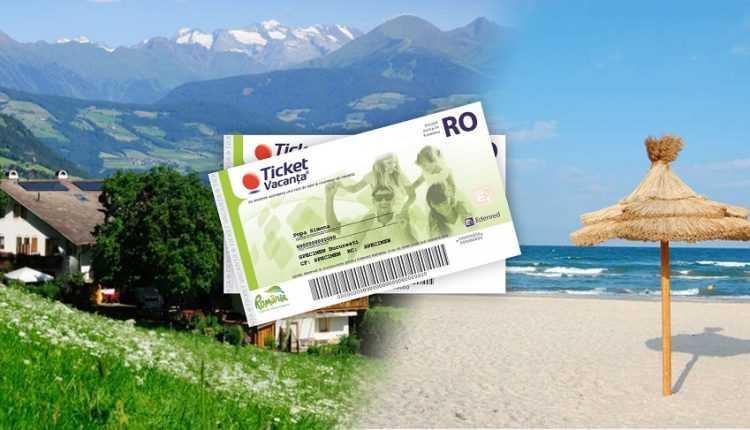 The government has approved holiday vouchers for public servants. Holiday vouchers can also be received by employees in the private sector!
The Government has adopted the Emergency Ordinance on amending and supplementing certain normative acts and extending certain deadlines, which provides for the granting of holiday vouchers for employees in the budget sector. The vouchers will have a value of 1450 lei, informs the Ministry of Entrepreneurship and Tourism.
The government has approved holiday vouchers
Holiday vouchers, granted by public institutions, are addressed only to affiliated units that do not register outstanding fiscal obligations to the general consolidated budget, such as those administered by the National Agency for Fiscal Administration, older than 90 days.
From April 1, 2022, the affiliated units are obliged to send the invoices issued to the holders in the national system RO e-Invoice.
"In the current epidemiological context, it was necessary to extend the validity of holiday vouchers issued in January 2019 - December 2020, regardless of the support, until June 30, 2022. The decision was taken given that some of the holidays purchased by Romanians during the pandemic period, through this method of payment, they could not be carried out properly. The measure will also encourage domestic tourism in the off-season. " transmit the representatives of the Ministry.
According to them, in the period 2022 - 2026, the holiday vouchers are to be issued only on electronic media.
Private sector employees can also receive holiday vouchers, worth a maximum of 13.800 lei, the equivalent of six guaranteed minimum gross salaries in the country, according to the Ministry of Entrepreneurship and Tourism (MAT). Employers can deduct these expenses.
Employers who grant holiday vouchers can benefit from tax deductibility up to 13.800 lei / employee / fiscal year and are exempt from the insurance contribution for work, amounting to 2,25% of the employee's gross salary. They are also exempt from paying social security contributions due to the employee, the statement said.
Holiday vouchers plus accommodation services can be purchased with holiday vouchers
Holiday vouchers received by employees can be used to purchase accommodation services, and other services such as meals, transport or spa treatment can be added to tour packages that include mandatory accommodation. The legislation in force regarding their granting is GEO no. 8/2009, with subsequent amendments and completions.