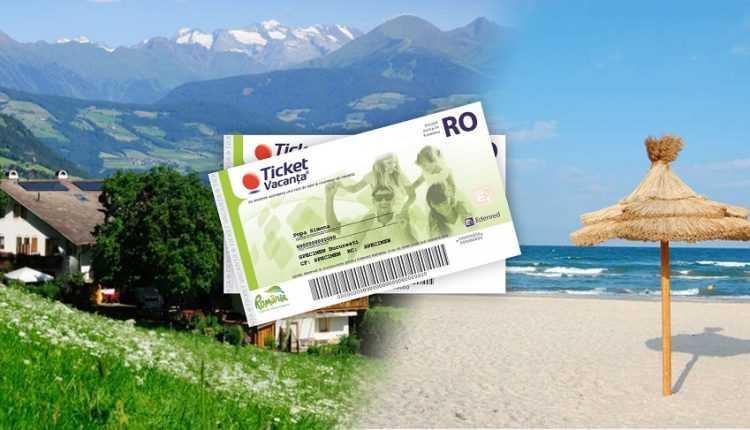 The value of the holiday vouchers increases from 1450 lei to 1600 lei!
Vacation vouchers will increase to 1.600 lei for those who have salaries of up to 8.000 lei in hand, the Minister of Finance announced on Tuesday. Marcel Boloș specifies that they will be taxed with 10% for the contribution to health, which is why their value also increases.
Asked by journalists why the value of holiday vouchers increases to 1600 lei, the Minister of Finance said: "In order to maintain the value, because they will be included in the tax base of the CASS, so the contribution to the social health insurance will be paid and to have the same money for those who are going to receive, not to be affected, by a on the one hand, on the other hand, there is also the net income threshold of 8.000 lei to protect those with low incomes and to have a certain care in using money for holiday vouchers".
Holiday vouchers are valid for one year from the date of issue. According to GEO no. 8/2009, each holiday voucher is valid if it has the following entries:
the issuer and its identification data;
the nominal value of the holiday ticket;
the employer and his identification data;
the name, surname and personal numerical code of the employee who is entitled to use the holiday ticket;
the space intended for the entry of the period in which it was used and the application of the stamp of the affiliated unit;
prohibition of the affiliated unit to pay the difference in money between the value of the holiday ticket and the value of the service package to the users of the holiday tickets;
the validity period of the use of the holiday ticket.
Issuers of holiday tickets have the obligation to ensure the circulation of holiday tickets in safe conditions.
The holiday vouchers are not transferable and can only be used by the holder, based on the identity document. Those who try to sell them risk stinging fines of up to 10.000 lei.