Air Senegal has ordered 2 aircraft A330neo (Dubai Airshow 2017)
Air Senegal, the national carrier of Senegal, has signed an agreement with Airbus for two A330neo aircraft, the new version of the best-selling A330 widebody aircraft.
Airbus A330neo will contribute to the growth and expansion of the airline's business. The deal makes Air Senegal the first African airline to choose A330neo.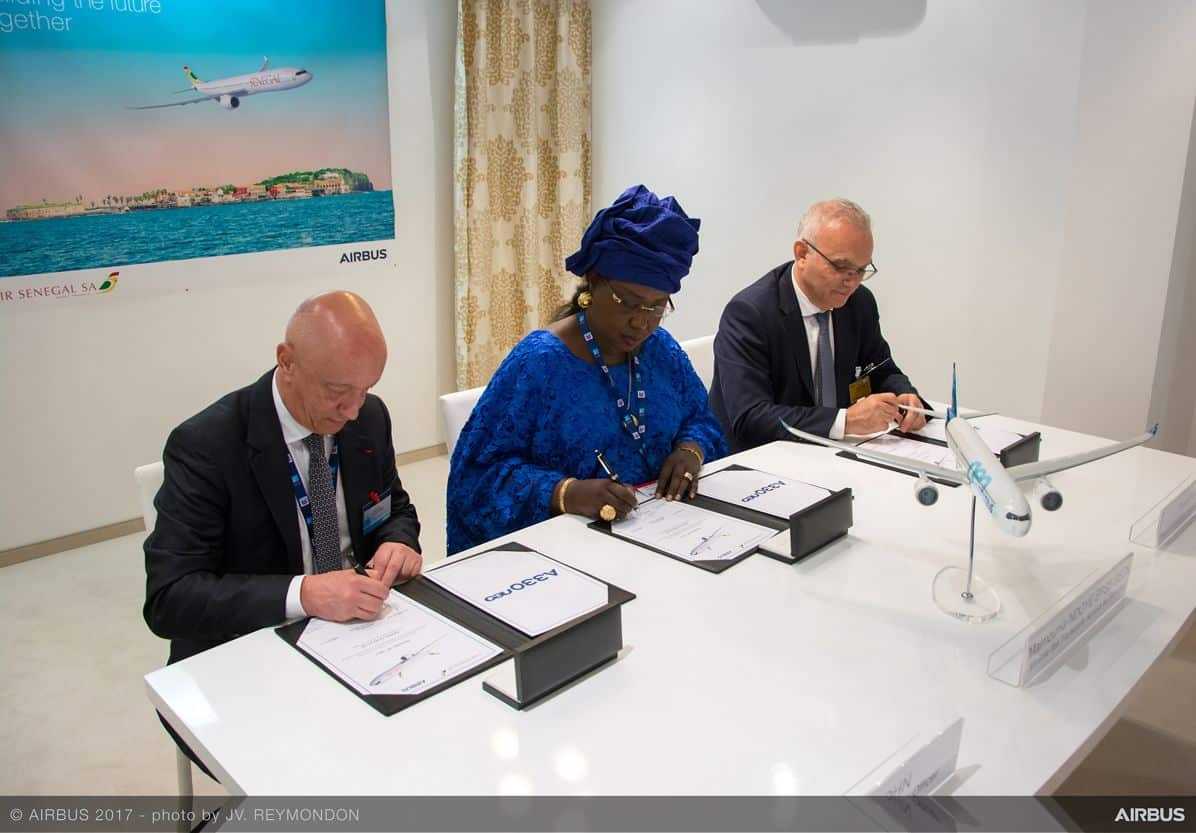 2 aircraft A330neo
The agreement was announced and signed at Dubai Airshow 2017, in the presence of Maimouna Ndoye Seck, Minister of Air Transport and Airport Infrastructure Development in Senegal.
Air Senegal will launch operations in 2018. The Senegalese air carrier will use A330neo aircraft on medium and long flights. The A330neo model comes equipped with state-of-the-art technologies, offering operational efficiency and reduced costs.