CFR Călători will launch the mobile application "CFR Călători train trains and online tickets"
For the easy and fast purchase of train tickets, on June 24, 2021, the mobile application "CFR Călători train trains and online tickets" will be launched. For starters, the app will be available on devices with Android operating system (minimum Android 5.1). You can download the application "CFR Passenger train travel and online tickets"Directly from the Play Store.
I am passionate about aviation, flights and travel. Consequently, where planes do not fly, we go by train or other means of land and water.
In the last year and a half, I have traveled frequently by train in Romania, especially on the route Bucharest - Brăila / Galați and back. I can't say that I am very satisfied with the services of CFR Călători, but out of necessity I turned to them and it was decent. I don't remember having any delays of more than 10-15 minutes on this route, so I can say that I was lucky to get to my destination on time.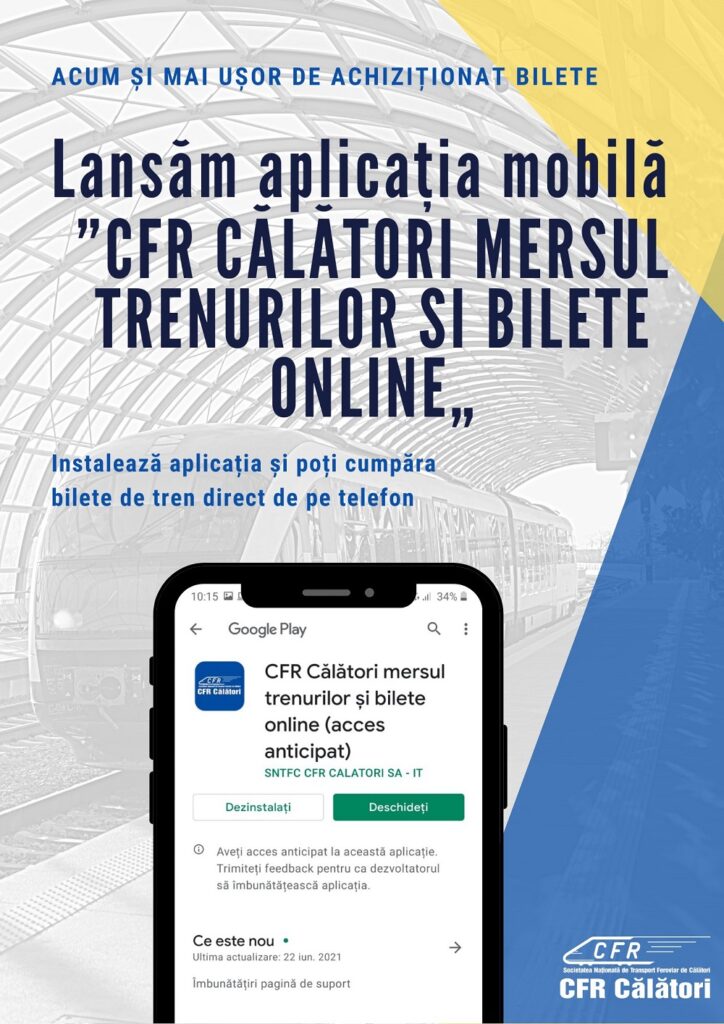 Except for a few isolated cases, I always bought the tickets online and was satisfied with the whole process, from the search to the completion of the transaction. So I installed the application to make my work easier in the process of finding and buying tickets. It does not bring anything new to the site, just a better arrangement on the page, the steps to be followed are the same. I like it because it moves very well. You can test it and tell us about your experience with CFR Călători!