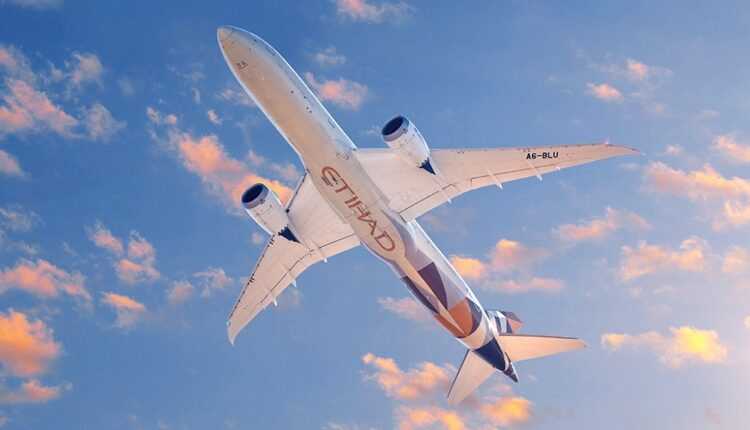 Etihad Airways and EL AL have launched a strategic cooperation program
Etihad Airways, the national airline of the United Arab Emirates, and EL AL Israel Airlines, the national airline of Israel, today launched their joint network and mutual loyalty agreement for those who fly frequently. It is based on Memorandum of Understanding (MOU) signed by airlines in 2020, following the Abraham Agreements signed by the UAE and Israel.
The flight is already in the reservation system, and tickets can already be purchased, for flights starting July 18, 2021. EL AL will add the code "LY" to the existing service, operated twice a week, of the Etihad between Abu Dhabi and Tel Aviv. Beyond the Abu Dhabi hub of the Etihad, this new partnership will expand to include destinations in Australia, Bahrain, India, Korea, the Philippines and the Seychelles, starting August 1.
Etihad Airways and EL AL have launched a strategic cooperation program.
In the next phase of the extension of the sharing agreement, subject to obtaining applicable government and regulatory approvals, Etihad will offer guests a further 14 destinations in the Middle East, Europe, Asia and the US by adding its "EY" code to EL AL flights. These shared routes will offer guests more options, convenience and flexibility and will further strengthen the ties between the two nations.
In other areas of collaboration, the partners will also establish a mutual loyalty agreement. Members of the Etihad Guest and Matmid programs will be able to earn and redeem miles on flights on the networks of the two airlines.
The 2020 Memorandum of Understanding also provided for the exploration of MRO *, pilot and crew training and loading opportunities, which the parties are advancing.
MRO (Maintenance Repair & Operations) - includes all activities used to keep the installation (and the equipment found inside it) in good working order. In other words, the main objective of the MRO is to keep business operations smooth.