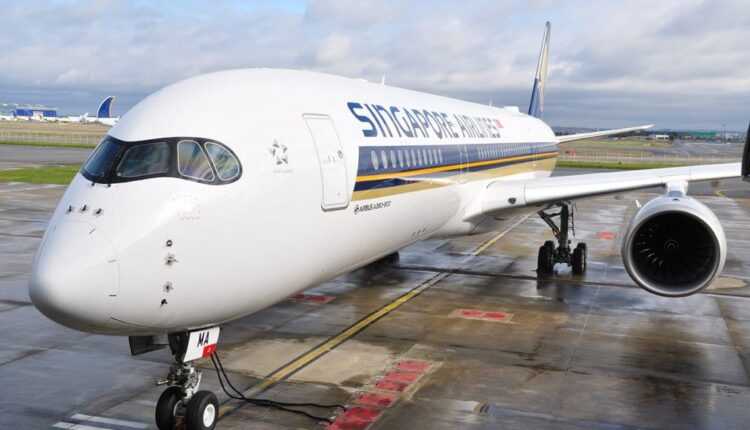 Will Singapore Airlines choose Airbus A350-2000 or Boeing 777-10X?
More and more airlines have chosen to retire aircraft with 4 engines, Boeing 747 and Airbus A340 models. Neither Airbus A380-800 is paying attention.
Thus, airlines are putting pressure on major aircraft manufacturers to come up with more efficient, modern, comfortable, but roomy, high-flying models.
Boeing 777 / 787 and Airbus A350 models are gaining more ground, but do current models cover the demand of airlines?
Airbus A350-2000 or Boeing 777-10X
Singapore Airlines plans to operate the longest flights in the world, linking Singapore to Los Angeles and New York. For these flights, SIA has ordered 7 aircraft of the type A350-900ULR.
Currently, the Singapore Airlines fleet consists of wide-body aircraft, which can carry between 253 and 441 passengers. Under the SIA colors, we can see planes such as A330-300, A350-900, A380-800 and Boeing 777 (-200, -200ER, -300, -300ER).
And Singapore Airlines doesn't stop there. Citing 3 anonymous sources inside Singapore Airlines, CNN wrote about SIA's intention to choose a new long-haul aircraft model. Will it be A350-2000 or Boeing 777-10X? Looking for a long-haul plane with the minimum capacity of 400 seats.
For now, these models are only on paper. In a configuration with 3 classes, A350-2000 could carry approximately 400 passengers, with 40 more than A350-1000. Is this the 3 member of the A350XWB family (the A350-800 variant no longer exists in the Airbus offer)?
And Boeing is preparing the new triple seven, which will include the 777-8X, 777-9X and 777-10X. The voices say that the new generation of 777 aircraft will enter commercial service at the end of 2019.
British Airways and Cathay Pacific have shown interest in smaller, more efficient aircraft, while also being compatible with new long-haul flights.