TAP Portugal returned to Romania / Lisbon - Bucharest
From 2 to July 2017, TAP Portugal returned to Romania and offers direct flights on the Lisbon - Bucharest route. Estimates are optimistic and show that it will carry approximately 70 000 passengers by the end of this year.
Today, at a festive event, we welcomed the return of TAP Portugal carrier to Romania. Route Lisbon - Bucharest was opened on 2 July 2017, but today officials received the aircraft with the traditional salute of water cannons.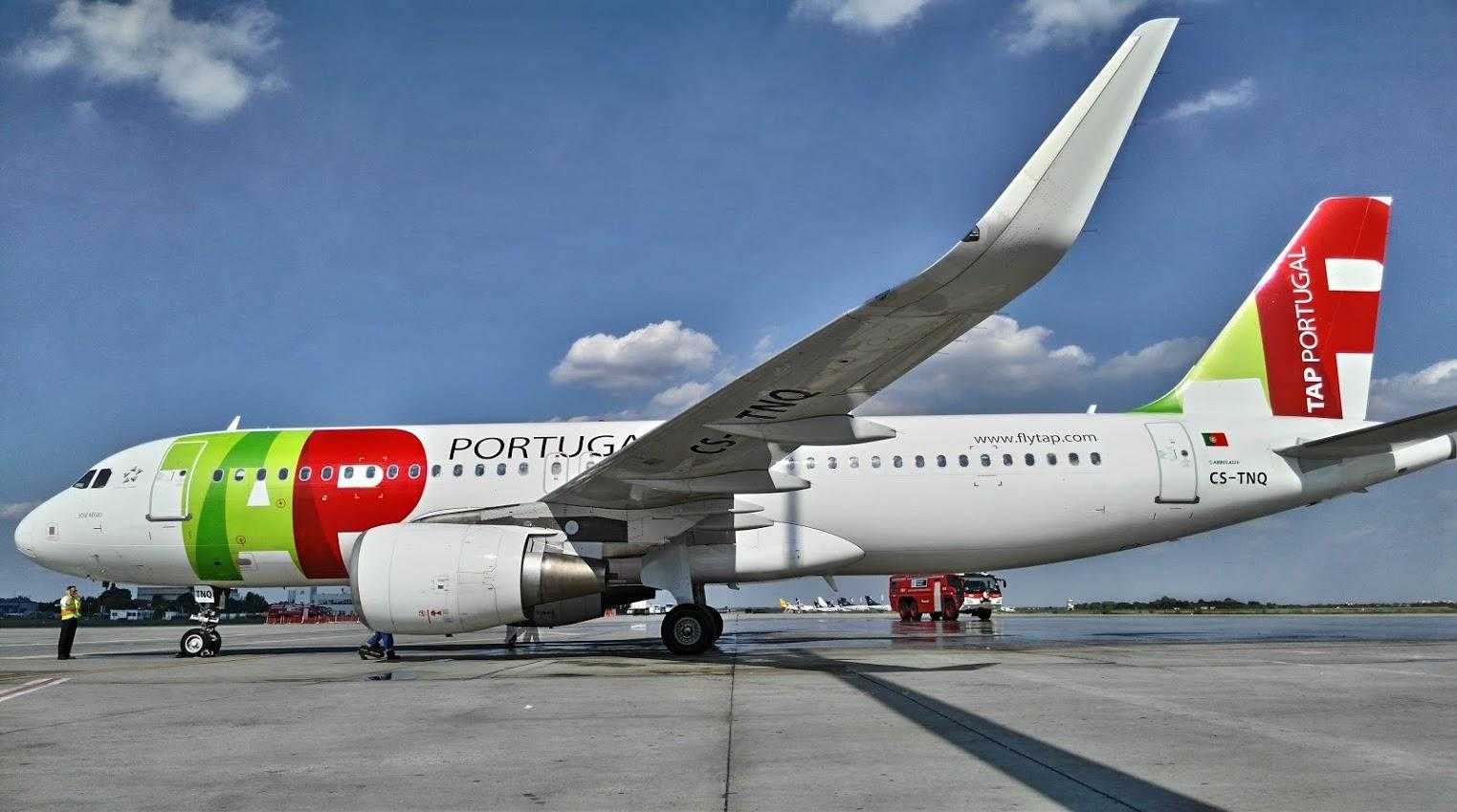 At the same time, in the "departures" terminal of Henri Coandă International Airport, a small artistic moment was organized. Some young people danced on Portuguese rhythms, inviting the world to join the show.
Lisbon - Bucharest with TAP Portugal
But let's see TAP Portugal's plans for Romania. For starters, TAP operates 6 weekly flights on the route Bucharest - Lisbon. They will be honored with Airbus A319 / A320 aircraft, according to the following schedule:
TP1324 Lisbon 00: 15-06: 15 Bucharest / Monday, Wednesday, Thursday, Saturday, Sunday
TP1322 Lisbon 10: 45-16: 45 Bucharest / Friday

TP1325 Bucharest 07: 00-09: 35 Lisbon / Monday, Wednesday, Thursday, Saturday, Sunday
TP1323 Bucharest 17: 30-20: 05 Lisbon / Friday
Officially, fares start at 116 EURO (round-trip flights), but now you have little chance of finding the minimum price. In my simulations, without active promotions, I found rates from 126 EURO (round trip).
To deal with low-cost competitors, TAP Portugal has developed several tariff classes. For Economy Class, 4 packages were developed:
Discount to do: the most competitive fare level, which includes only flight, hand luggage and on-board catering;
Basic do: includes all facilities in "Discount" + hold luggage;
Classic do: includes all the facilities from "Basic" + the possibility to pre-allocate the seat on the plane;
More to do: includes all the facilities of "Classic" + flexibility in modifying travel data (free rebooking).
For Business Class, TAP Portugal has developed 2 complex packages:
Executive do: all the facilities of the Business service (catering, pre-allocation by plane, 2 baggage X 32 KG), but with limited flexibility (modification of travel data and reimbursement with penalty);
Top executives do: all facilities of the Business service + maximum flexibility (modification of travel data and free reimbursement).
Better connections for Romanian tourists
With the relaunch of the Lisbon - Bucharest - Lisbon route, Romanian tourists will benefit from very good connections to special tourist areas. These are connections to Madeira or the Azores (we will travel to the Azores for a stay), two Portuguese destinations in the Atlantic Ocean, extremely picturesque.
Via Lisbon, TAP Portugal also covers routes to 11 destinations in Spain, such as Asturias, Sevilla, Bilbao, La Coruna and Vigo and, of course, to all important Portuguese destinations, such as Porto, Faro, Funchal, Porto Santo, Ponta Delgada and Terceira.
TAP Portugal has its own flights to 10 cities in Brazil and destinations in Africa such as Cape Verde, Sao Tome & Principe, Mozambique, Senegal, Ghana, Togo, Angola and the Ivory Coast, unique destinations, less known to Romanians, where you can reach from now on much easier.
It also operates to both major airports in New York (JFK and Newark), to Miami, Boston and, from June this year, to Toronto. In addition, it is the only airline that offers 3 destinations from Romania to Morocco: Casablanca, Marrakech and Tangier.
If Lisbon or Porto are not the final destination, passengers who have, for example, destinations in North America, to Boston, New York, Miami or Toronto, can benefit from the Portugal Stopover program, that is, they can stop the trip and spend up to 3 days. in Lisbon or Porto at no additional cost. Since last summer, 53 of thousands of tourists have benefited from this program and expect a significant increase.
TAP Portugal investments
TAP Portugal returns to our country with the route Lisbon - Bucharest - Lisbon, after last year it invested in 53 new planes. It also upgraded the existing fleet with an investment of 81 million euros. In 2016, TAP carried 11,7 million passengers, 400.000 more than in 2015 and had revenues of 2,2 billion euros.
The Portuguese airline, a member of the Star Alliance from 14 to March 2005, is constantly expanding. In addition to Bucharest, TAP Portugal introduced 7 new routes this summer to: Toronto (North America, 10 June), Abidjan (Africa, 17 July), Alicante and Gran Canaria (Spain, 10 June), Budapest (Hungary, 1 July ), Cologne (Germany, 15 July), Stuttgart (Germany, 10 June).
The number of flights to the United States has also increased, on routes already served: New York (two airports), Boston, Miami.
TAP Portugal has been designated the safest airline in Western Europe, according to a JACDEC report on airline safety. North American Magazine has named TAP the best airline in Europe for the past five years.
Tap Portugal reaches 81 destinations, from 34 countries, including countries in Africa, North and South America.
That being said, put Porgualia on the list. We will inform you about the activity of TAP Portugal at local, European and global level.