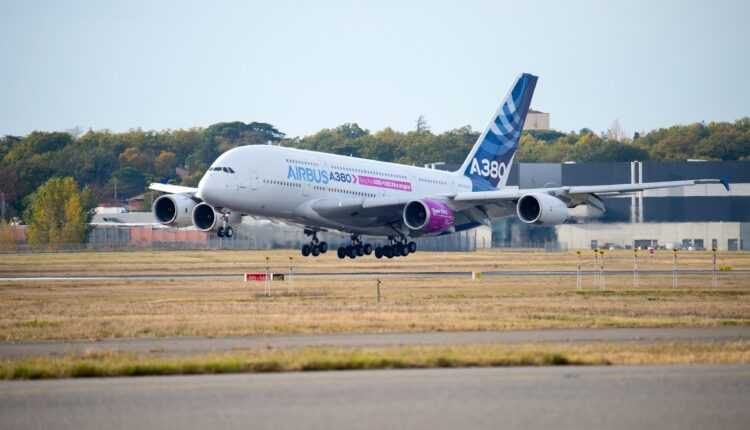 Rolls-Royce Trent XWB-97 engine started test flight campaign on A380
On 23 October, we announced that the new engine developed by Rolls-Royce, the one dedicated to new aircraft Airbus A350-1000, arrived in Toulouse and mounted on a Airbus A380. Today we announce that the engine Rolls-Royce Trent XWB-97 successfully made its first test flight on board the dedicated Airbus A380 "Flying-Test-Bed" aircraft. The aircraft took off from the Airbus factory in Toulouse and flew 4 hours and 14 minutes, during which time the engine covered a wide range of power settings at altitudes up to 10.000 meters. Engine operation and maneuverability were evaluated from low speeds to the speed of 0.87 Mach (1065.788 kilometers per hour).
Engine Trent XWB-97 under development was mounted in the 2 position, the left wing replacing one of the aircraft's Trent 900 engines. The crew on board this first flight consisted of: Airbus pilots of experimental test flights Etienne de Malleray and Hugues Van der STICHEL; experimental flight engineer Gerard Maisonneuve and test flight engineers Emmanuele Costanzo and Jean-Philippe Cottet.
This engine flight test program will include campaigns in very high or low temperature conditions. The specially improved Trent XWB engine develops maximum traction power of 97000lbf (430kN) at take-off, being the most powerful engine ever developed for an Airbus aircraft.