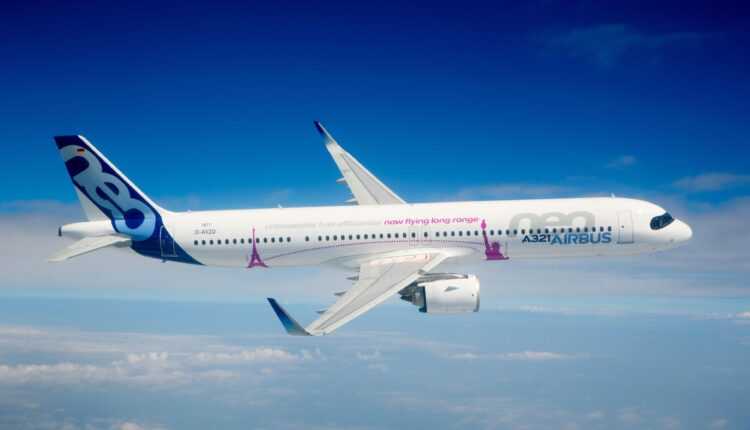 Will Airbus A321XLR be launched in 2019?
According to international sources, the European aircraft manufacturer is preparing the model Airbus A321XLR. The new aircraft will be developed around the model A321neo (LR), but with extended autonomy.
Airbus is in talks with air carriers about the new A321XLR. There will be a single-aisle aircraft that will be approved to fly up to 9300 kilometers.
And everything will be possible by developing the current A321LR, increasing MTOW (maximum take-off weight) to 103 tons. The current A321LR has MTOW of 97 tonnes. The extra 6 tons of fuel will help increase the flight range from 7400 km to 9300 km.
Airbus A321XLR for long-haul flights
The new Airbus A321XLR will be able to contribute to the opening of new long-haul routes. Low-cost air carriers will be able to connect destinations from Europe to America, Africa and even Asia at low prices.
Airbus A321XLR it is intended to be the response of the European aircraft manufacturer to the new model Boeing 797. The latter will be able to carry between 220 and 260 passengers and is intended to replace the current 757 and 767 models.
Year 2019, which is already knocking on the door, will be very interesting in the aeronautical segment. We expect major manufacturers, Airbus and Boeing, to announce the 2 models for medium and long-haul flights. At the same time, we are curious to see which airlines will opt for A321XLR or 797.