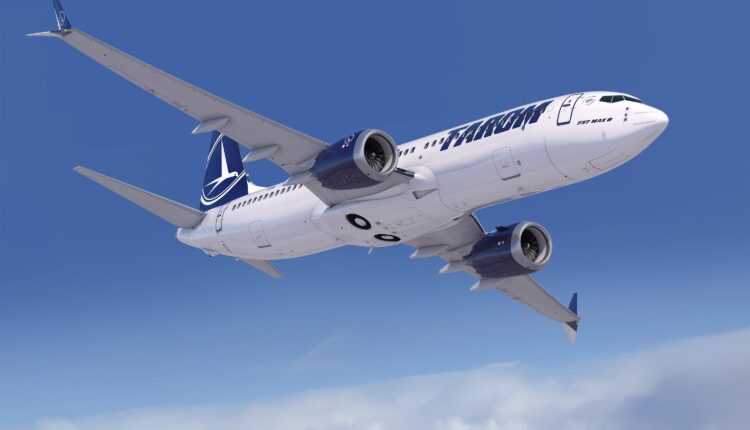 TAROM has ordered 5 Boeing 737 MAX 8 aircraft
Within FARNBOROUGH 2018, TAROM placed an order for 5 Boeing 737 MAX 8 aircraft. It was valued at 586 million dollars, calculated at list price.
Today, at the Farnborough Airshow 2018, TAROM has commissioned 5 Boeing 737 MAX 8 aircraft. It is a historic moment for the national carrier of Romania. The order is worth 586 million dollars.
After many years, TAROM places an order for 5 new aircraft. The 737 MAX 8 is very efficient, being powered by CFM International LEAP-1B engines. Incorporates the latest technologies. According to the Ministry of Tourism, the aircraft will be delivered by 2023.
TAROM has ordered 5 Boeing 737 MAX 8 aircraft
737 MAX 8 comes with the package with operational efficiency, reliability and exceptional performance. Passengers will be able to enjoy increased comfort on board the new single-aisle Boeing aircraft.
At the same time, the new Boeing 737 MAX 8 has a higher range than the 737 Next Generation, which will facilitate the launch of new routes in the TAROM network.
The Boeing 737 MAX 8 benefits from the Boeing Sky interior, similar to that found on the Boeing 737-800 Next Generation.
With the signing of this contract, TAROM will also acquire a support program from Boeing Global Services for both new aircraft and the current fleet, along with the Next Generation 737 management solution that will streamline online registration of required documentation in maintenance processes and repairs.